PHOTOS/VIDEO: Kenyans In Diaspora Celebrating Great Legacies
"LIVING THE JOY! THESE STORIES CELEBRATE THE OLYMPIC ACHIEVEMENTS OF REMARKABLE ATHLETES. USE THEM TO HELP LEARNERS IDENTIFY THE QUALITIES THAT CHARACTERIZE PEOPLE WHO HAVE A PASSION FOR SPORT.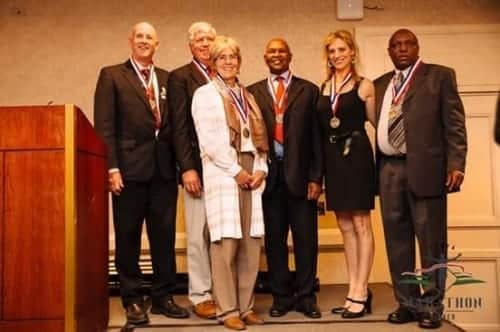 BEFORE YOU READ – QUESTIONS TO ASK Have you ever met someone famous or read about a famous athlete? Why is she or he famous? What did they have to do to become so successful? These athletes demonstrate not only "joy"but also "dignity," a respect for themselves and for others.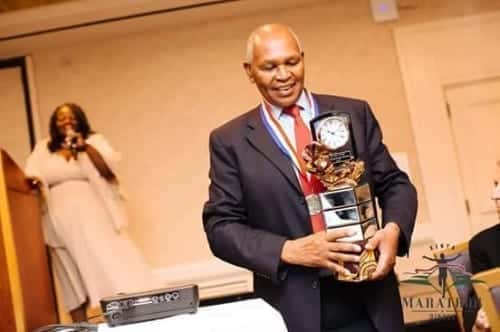 READING Run for Joy: Kipchoge Keino – Kenya High in the hills of Kenya, a young villager herded livestock. He also followed his father's example and began to train as a long-distance runner.The hills of Kenya prepared him well for high altitude competition. By the mid-1960s, Hezekiah Kipchoge (Kip) Keino was a policeman, but he was also leading a "revolution" in Kenyan sport by winning races and setting records.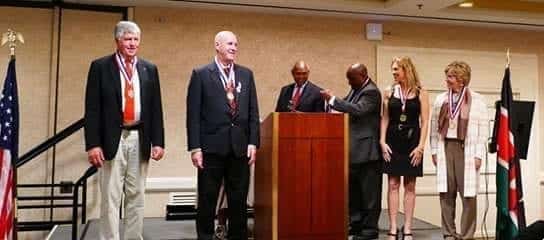 In 1968 at the Mexico City Olympic Games he had a good chance to win. Since Mexico City is high above sea level, the air is much thinner. Many athletes had a hard time breathing. Kip Keino and the other runners from Kenya had no problem. They had grown up and trained in their country's highlands. On the day of the 10,000m Keino was suffering from very bad stomach pains. He had a gall bladder infection. Although he was on track with the leaders, the pain was too great. He doubled up and fell onto the infield – and was disqualified for leaving the track. Did he give up and go home? No way! Four days later he won a silver medal in the 5,000m and then a gold medal in the 1,500m.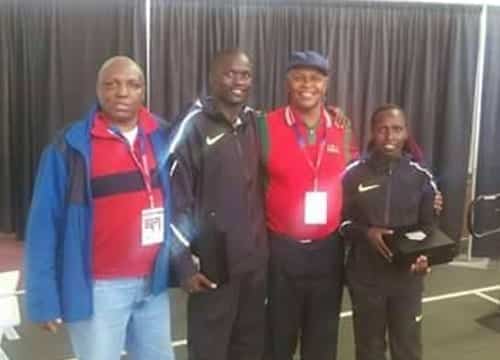 In the next Olympics in Munich, Germany in 1972, still passionate about running, he decided to try steeplechase. Now steeplechase is a 3,000m obstacle race. Runners go up and over hurdles, run through water-filled ditches and around obstacles. Keino was already 28 years old, and had not run very many steeplechase races. In spite of his age and inexperience he won the gold medal. Another, and younger Kenyan won the silver. Keino continued his passion for sport and the welfare of his country. He and his wife Phyllis had seven children and opened a home for orphaned children.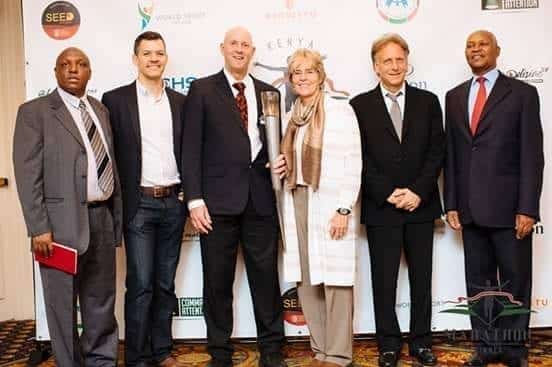 As President of Kenya's National Olympic Committee he was able to pass on his 72 TE ACHING VALUES passion to a new generation of Kenyan athletes. Keino is now an IOC member and an accomplished educationist. FOR DISCUSSION What personal qualities and values does Kipchoge Keino have that helped him to become a great athlete? How did Keino live these values in his daily life – before and after he won gold medals at the Olympic Games?
READING Standing Tall: Cecilia Tait2 – Peru She was raised in a one-room shack in the informal settlements outside Lima. There was no electricity or plumbing, but there was a makeshift volleyball court just outside the door. That was lucky for Cecilia Tait, who by the age of 14 was "too tall for a girl," almost 6 feet (1m80). A standout [volleyball] spiker, she borrowed her brother's shoes to try out for a club team. From there, she made the national team, but mostly to carry balls and fetch water – until a right-handed attacker sprained an ankle during a match with the Soviet Union, and the coach yelled to Tait,"Hey, you!" He didn't know her name and she was left-handed, but Tait delivered such a bravura performance – "all adrenaline," she recalls – that Peru won.
A new "Zurda de Oro," Golden Lefty, was launched. Tait was 16. She then played professionally, in Japan, Italy and Brazil. But in 1988, at the age of 26, she returned to lead the Peruvian team to Seoul for the Olympics. Peru was wracked by civil war at the time,but as their team moved forward, all factions put down their guns to watch the Games. The country was united for the first time in a decade. Peru lost the gold, but won the silver, and Tait became a national hero…The Presidential candidate Mario Vargas Llosa tried to lure her into politics, but she was more interested in playing sports. Then she hurt her knee:
"My childhood diet was insufficient to build a really strong body." She went to Germany for surgery…She returned [to Peru] in 1996, and with her own money set up a volleyball programme for girls, marching through the slums, calling out, "Anyone who wants to change her life, come here!" She was soon Below Munich 1972: 3,000m Steeplechase winner Kipchoge Keino (KEN).
Bottom Cecilia Tait (PER) receives the IOC 2003 "Women & Sport Trophy" from IOC President Jacques Rogge and IOC Member Ivan Dibos (PER). training 800 girls, but more needed attention, so she sought government funding. It wasn't forthcoming. That's when Tait decided to run for office. She joined the [political campaign] of populist candidate Alejandro Toledo in 2000, and was elected by a huge popular vote. While in office,Tait gave birth to her second daughter."I worked till the day she was born," she beams."The advantage of sports!" Tait's mission in the Congress, where she is one of 20 women among 120 congresistas, is to extend that advantage to everyone. She worked to raise the Youth Sports Director to a cabinet position, and has pushed for physical education teachers in all elementary schools. Her goal is to "change the vision of people in poverty. Sports build character, hope, dignity." FOR DISCUSSION Why do you think Cecilia Tait says that "sport builds character,hope, dignity"? What other life activities help to build character, hope and dignity? What activities in your life offer you hope and dignity? 2 Shorr, V. 2004. "Peru: Standing Tall". Ms. Magazine, Summer 2004. Online:"
Source -Ms Magazine
Video/Courtesy:Muamer and Simona Celik
Photos/Courtesy:Faith Chemutai  Chepkwony