Korean Air Apologizes for Calling Kenyans 'Primitive'
Korean Air Apologizes for Calling Kenyans 'Primitive'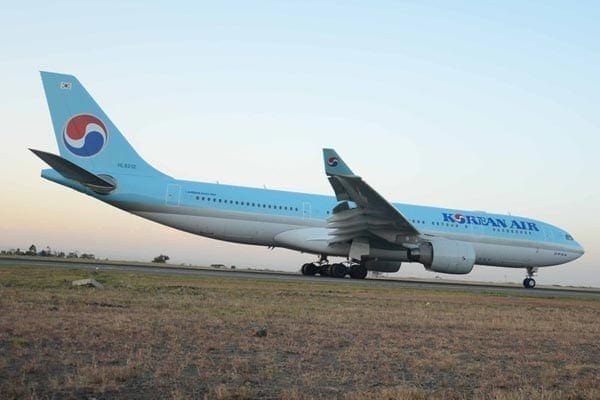 Korean Air is in trouble for terming Kenyans 'primitive' on an online advertisement launching direct flights to Nairobi.
Part of the advert which has generated heated debate on the social media reads in part: "Fly to Nairobi with Korean Air and enjoy the grand African savanna, the safari tour, and the indigenous people full of primitive energy."
The words 'primitive energy' have apparently annoyed many Kenyans on the social media who have demanded an apology.
According to the Oxford Advanced Learners Dictionary, the word primitive can be used as a noun or an adjective.
/As an adjective, which is how the offending advert intended to use it, primitive means 'belonging to a very simple society with no industry; or belonging to an early stage in the development of humans or vey simple and old fashioned…'
Korean Air via its twitter handle @KoreanAir_KE on Monday issued an apology promising to investigate how the offending advert came to be.
"Regarding our recent promotional notice of Nairobi, we are checking on this issue accordingly. We sincerely apologize for this situation," the airline posted on twitter on Thursday at 11:22 am.
"After 'checking', it will be appropriate to issue an apology to Kenyans on your website and mass media," Kimunya Mugo tells the airline on twitter.
The airline has already pulled down the offending advert.
"The recent feedback of our notice of Nairobi had been removed from our website, and we will resume the page after revision," the airline explained the development on twitter.
"You'd better be thoroughly apologetic. We are not very pleased with our primitive energy," says Nick Walubengo on twitter.
"Seems like they have realised that the people they thought were primitive aren't afterall,"  Nomkhoni Warui adds.
On its twitter page, the airline says it has "a fleet of 147 aircraft and is one of the world's top 20 airlines, and operates almost 400 flights per day to 119 cities in 40 countries."
Source: Business Daily Africa
Korean Air Apologizes for Calling Kenyans 'Primitive'