Kenyans left stranded, lose millions after real estate firm goes underground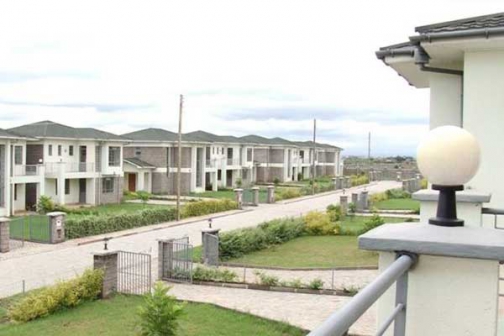 For the middle-class Kenyans aspiring to own a home, Simple Homes Kenya was godsend. Set up in October 2015, the firm adopted a "pay rent, own home" model, raising the hopes of hundreds of thousands, if not millions, of Kenyans who could not afford to buy a home because of high mortgage rates.

It promised to revolutionise the Kenyan property market and make it possible for people to own homes at the price they pay in rent. Through the firm's Home Purchase Plan (HPP), millions of Kenyans who had dreamed of buying a house but could not afford it could now own one.

HPP allowed those shopping for houses to tailor repayments to their incomes and current rent. For instance, if one pays Sh30,000 rent, the firm promised to find them a plan that fits within that amount.

However, critics said the plan sounded too good to be true. The firm was defensive.

Social media posts warned Kenyans against investing in the company, but few heeded. Many raised questions about the rosy offers the company had. Others asked who were financing it considering that their hire purchase plan was interest-free.

It is now emerging that those who raised questions about the firm might have been right. Real drama started when a Facebook user named Martin Tairo Maseghe wrote: "If you booked Nambalee Court in Embakasi, a project by Simple Homes, have your passport and visa ready for the site visit which will happen in South Africa."

Social media users quickly established that the company sourced photographs from the Internet and posted them, claiming they were photographs of their ongoing projects in Kenya.

google search

This was achieved through reversed Google image search, causing a lot of anxiety among many who had invested in the firm. Examples of these included Nyati Crescent on Mombasa Road with photographs from a development in Australia and Trojan Residence in Syokimau with photographs from a pipeline company's construction site in Kansas City, United States.

Reversed Google image search by this writer established that indeed most of the photographs were lifted from pages of real estate developments in Turkey, USA, South Africa, Australia among other places.

At the height of these claims, Joshua Jay Obaigwa, a concerned Kenyan and one of the key critics of the firm on social media, called the company and posed as a potential client.

"I called Simple Homes as posed as a potential client but they identified me as one of their ardent critics on Facebook. I asked them why they steal from Kenyans and they asked how it concerns me.

The lady, a Ms Susan, whose phone has since gone off, even bragged to me that many people have tried to pull them down but they won't succeed. I told them that I had contacted all construction authorities and they did not seem to belong to any of them. Susan threatened me with dire consequences for tarnishing their name. The conversation is recorded," he wrote.

Apart from the photographs, Home & Away also established that many of the comments on the Simple Homes page were made by Facebook pages as opposed to Facebook accounts. One individual can have as many pages as possible under one account. Additionally, any negative comment on the company's timeline was deleted and the poster blocked instantly. Quite surprising, bearing in mind that corporates use criticism to correct issues and build themselves.

Joshua said: "Simple Homes created pages of their own to show innocent Kenyans that people were excited, responding and investing in their projects. This obviously led to three or four people falling for their scam trap per post."

Another red flag was that clients only paid the deposits and thereafter paid the balances in affordable "rent" but none of them went for a site visit. The company had no track record, no complete project and no history of owning land or houses.

the victims

"I bugged them to take me visit the site and they blocked me," says a victim who only wished to be identified as Rebecca. She invested Sh177,000 in a Simple Homes' development name Juja Plimau Ndogo.

Home & Away has talked to a number of victims and got copies of their transaction documents with Simple Homes Kenya.

We have also obtained the telephone conversation recorded by Joshua Oibagwa. Our efforts to get the firm to respond to these claims have remained futile.

The company did not respond to our questions concerning the complaints raised on social media.

Last week, on the day they had promised to give us an interview, the company deserted the internet, shutting down their Facebook page and their corporate website as well as switching off all their phones.

A website search has lead us to a Francis Kithusi as the website admin, but he distances himself from the alleged rogue company.

"I am a web designer and was contracted by Lee Rukwaro to do the Simple Homes websites. I did it and was paid. Later, they called and asked me to deactivate it because they got someone else to redesign the site and I had no reason not to oblige.

"I have no relations with them. I was oblivious of what has been happening with the firm until I started receiving many funny calls from strangers demanding explanations I cannot give," said Kithusi. Some of the victims of the alleged scam have reported their cases to the police after their efforts to reach the company bore no fruits.

The physical office remained closed. They have also set up a WhatsApp support group to chart the way forward.

The cases are being handled at the Directorate Criminal Investigations serious crimes division.