Meet the man who carried Sh300 billion gold vault from Jo'burg to London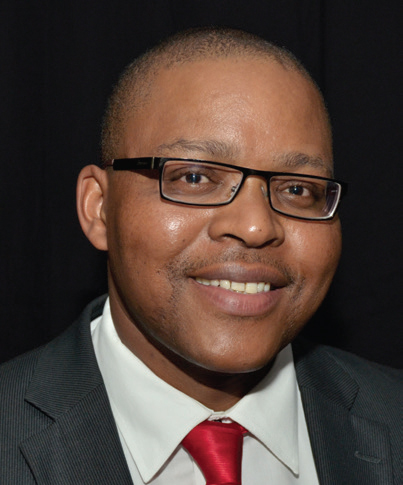 Imagine moving bullion of gold from Africa to Europe in an uncertain journey that could easily end your four-year old business when it is at its peak. Michael Mgwaba comes along as a simple gentleman. He prefers a simple suit and loves a gold-coated watch on his wrist.
He has been inside a vault — where gold is stored. "I am not allowed to physically own gold. Except for my gold-coated watch, I only trade in gold," says Mgwaba. In Johannesburg, he has audited it just to be sure it is there. But he has no idea where. And even in 2008 when he oversaw the risky exercise of transporting it to London, he did it successfully but does not know where exactly it ended. It is a mystery he lives with.
Mr Mgwaba, the Principal Head of Exchange Traded Products at Barclays Africa Group Limited has spent over 10 years trading in almost all asset classes; fixed income, money market, commodity market, balance funds and foreign currency. In 2013, he scooped multi-asset manager of the year award as feted by ABSIP. He was hailed for structuring and the listing NewPlat Exchange Traded Fund (ETF), which became the world's largest platinum ETF. When he came to Nairobi recently to launch the world's seventh largest gold-backed (ETF), he opened up, but sparingly, on the mystery of this most sought after gem. This was to replicate what he did in South Africa's Johannesburg Securities Exchange on November 1, 2004. Setting up in South Africa, the home of Rand Refinery, the only gold refinery in Africa, took a process. But barely four years later, this ETF faced two options: to either shut down or continue being in operation for as long as Mr Mgwaba moves the 45 tonnes of gold to London. It is in South Africa where he has memories of handling this precious metal. Gold used to be in Rand Refinery against which ETF was backed.
Mgwaba says that during stock checks, accessing this precious metal was always a most-guarded affair. "Basically, you take off everything and you are given new stuff. Then you first go through some machine which spins you around," he narrates. He adds whatever ones wears to the vault is weighed and recorded. Then on the way out, the same weight has to be verified. According to Mgwaba, one also has to surrender their vital information to security team to check for any record of crime first. And despite having carried out audits on different occasions, he has no clear idea on how to access the gold stores. "I have been there a couple of times but I can't tell you exactly where. I know it is somewhere there but how to get underneath, I have no idea.
Because I have been put in a machine…it squeezes me until I feel crazy and the next thing I see is me surrounded by gold," says Mgwaba. The man, a key brainchild behind ETFs in Africa, says that setting up in South Africa required approvals from South African Reserve Bank. The bank set two major conditions: the gold to back the ETF had to be refined in Rand Refinery and also stored there. The second condition would later on hound Mgwaba's team at the height of 2008 financial crisis. "Nobody knew the ETF was going to be successful.
But when the 2008 financial crisis hit, most investors started investing in gold in large volumes.Gold became the big thing and broke their $1 billion (Sh103 billion) insurance limit," he explained. Rand Refinery, whose chief role was to refine gold, could no longer accommodate the surging volumes. Mgwaba had to find a way to move 45 tonnes of gold to London for storage.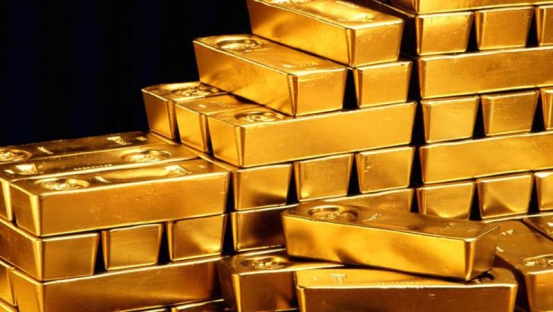 Assuming an exchange rate of $2,000 per ounce, Mgwaba was supposed to move gold worth $2.88 billion (about Sh300 billion). The commodity, though mostly mined in Africa, is mostly traded in Europe. The largest vaults in the world are in London and America. It had to strike a custody agreement with ICBC Standard Bank which operates a state-of-the-art vault, sited at a secret location within London's orbital M25 motorway. A reputable insurer, Brink's Global Services, with over 150 years of experience in securing precious metals, came on board. "We had to take a door-to-door insurance.
Basically every point the gold was moving, we had an insurance. We had to ensure we had adequate cover on every kilometer in case anything happened," says Mgwaba. Moving such valuable stock from the refinery to London, over 9,000 kilometres away, was not easy. It meant transporting it a time when roads and airports were not busy, to avoid attention from the public. "Just to move it from refinery to airport, we had to pick a time people couldn't notice that roads had become busy.
In London, we also had to find a way to move it in a crowd from the airport to vault," explains Mgwaba. The team involved had to vary the hours that trucks carrying gold to the vault could travel. As a result, it took more than two weeks to move it. "When the consignment reached we re-weighed it and found it to be the same weight that left South Africa, I smiled and shouted 'done!" says Mgwaba snapping his fingers.
Source link-standardmedia.co.ke