President Uhuru Leaves Mombasa For Nairobi To Avoid "Speculations"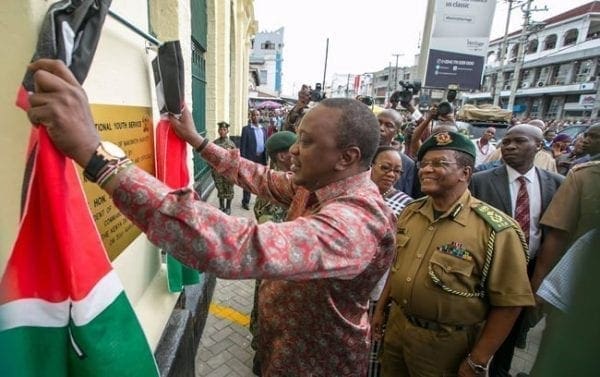 President Uhuru Kenyatta is leaving Mombasa for Nairobi, where he has been for the past two weeks. Kenyans have been forming theories as to why the head of state has been away from the capital for far too long.
While launching the 10th African confederation of principals conference in Nyali, Mombasa county, Uhuru told the heads of school "I would have loved to stay longer and listen to a few presentations, but I have to go back to Nairobi."
"I have been in Mombasa for two weeks and there has been too much speculation on why I am here, so wacha nirudi Nairobi ndio wawache mambo ya speculation," the head of state joked.
It has been said that he (Uhuru) was going to reshuffle his cabinet on Monday during the scheduled presser but must have chickened out at the last minute, critics have said.
The State House spokesperson, Kanze Dena on her part told journos that she was "unaware" of any planned changes in the Cabinet.
While at the coast, Uhuru is said to have held meetings with opposition leader Raila Odinga, the team spearheading the Building Bridges Initiative, Mombasa Governor Hassan Joho and select members of the Cabinet.
He has also been making impromptu visits to inspect development projects in the six coast counties.
"The Head of State wants to meet locals at the grassroots and key people involved in the projects — the contractors. The visits are not for politics," Ms Dena said.