Fighting Fire With Fire: IEBC Files 54,000 Pages of Evidence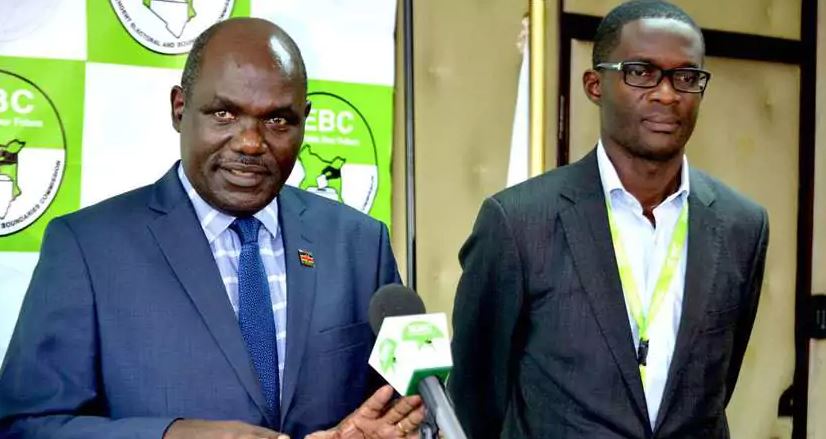 It is increasingly looking like it will be Nasa's word vs IEBC's word.
The election petition filed by Nasa at the Supreme Court will be heard soon, but already we have been told the kind the evidence they have collected. On the night they filed, Nasa leader Raila Odinga stated that they had compiled 25,000 pages of evidence. This was later revised downwards to 9000.
Most of these pages are comprised of the controversial Form 34As and 34Bs. There are also affidavits by agents and officials who swear to have witnessed some form of manipulation of voter fraud. Nasa claims that they have evidence that some of the results announced at the constituency level (Form 34B) do not correspond with what was announced at the polling stations (Form 34A). They claim there was a systematic deduction of Raila's votes and addition of Uhuru's votes throughout the country.
It is unclear whether the said Form 34As and 34Bs are identical to what IEBC will produce, but the electoral body has expressed confidence.
IEBC yesterday revealed that they have 109 volumes and 54,000 individual sheets of papers. These are the election declaration forms they plan to counter Nasa's argument.
Lawyers representing the electoral body filed all the Forms 34A, 34B and 34Cs at the Supreme Court yesterday.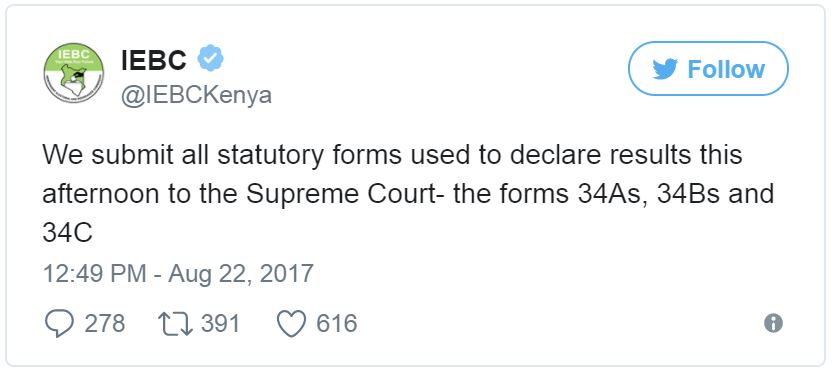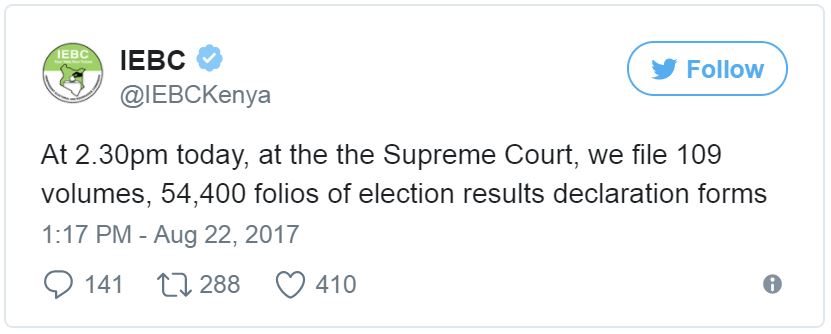 I doubt their lawyers would deliberately file forms with conflicting figures. Which would only mean the forms submitted by Nasa and IEBC might have differences. Kenyans will be curious to see how the judges will rule, if presented with two conflicting Form 34As from the same polling station.
 -nairobiwire.com