I gave 16 sons an acre each in posh Elgon View estate: Jackson Kibor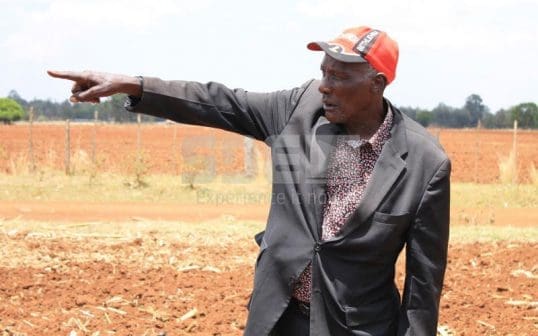 Kibor was accused of attempting to shoot his son after trespassing on his 1,543 acre land
Kibor says the friction between him and some of his children is typical to many parents-children relationships
A polygamist, Kibor is a husband of four wives, his last being Eunita Kibor whom she married in 2002. He stays with her and their five children in Chepkoilel area where he has built another home on a two-acre parcel.
He says he's a caring and loving hubby, father and grandfather and dismisses widely held perception that he's discriminative and cruel.
"You cannot discriminate against your children, they are your blood, all I want for them is success and I have to advise and guide them whenever I feel they are not responsible. If you cannot invest and multiply resources poverty will come quick," he says.
He says the friction between him and some of his children is typical to many parents-children relationships, reiterating he empowered and educated his children, some who are abroad without bias.
"I do not treat my children basing on the position of their mothers but as individuals. I have not had trouble with my deceased wife Mary's children who I gave the entire Kitale farm, everybody goes about their business," he says, adding that his disagreements with some of his children is over their misuse of assets he's given them and he has a right to defend his life and property.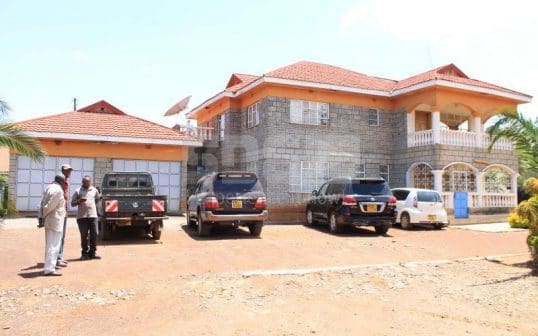 Besides his recently concluded divorce case, Kibor also was in the news over a dispute with his   son whom he accused of attempting to shoot after trespassing on his 1,543 acre in Kabenes area.
"I am a registered gun holder from 1982 and have never hurt anyone. I gave my sleek Mercedes Benz cars which I used to cruise when I was young to the first born sons of the three wives, I gave all of my 16 sons an acre each in the posh Elgon View estate. Some developed but those who sold and indulged are the ones disturbing me. I am old and cannot be buried with all this land folded in a casket, what I want is a smooth transition even in my absence," he revealed.
He says some of his sons sold tractors, trucks, farm equipment and machinery, and houses he had built in Mombasa and Nairobi.
Kibor ventured into politics in 1974 when he was elected  Councilor of Kipkabus Ward for one term before moving to Soy Ward where he was elected thrice in a row.
"When you have significant resources and people admire you politics is a good idea, being in the Council I served well and was elected Wareng County Council Vice Chairman and then Chairman in the last term," said Kibor, adding that retired President Moi threw him out when he asked about whom his successor was.
An angry Kibor moved to Ford Kenya.
"Moi is my friend, old men don't keep any grudges and after all it was about politics, he is somebody I respect for his wisdom and I go to visit him sometimes and we laugh about our active political days," reveals Kibor, adding that "I now support the government and if the opposition wins in September, I will support them too, I am aging and cannot do much politics."
Source link-capitalfm.co.ke