Kogelo village upbeat as Obama returns to visit father's home
Kogelo village upbeat as Obama returns to visit father's home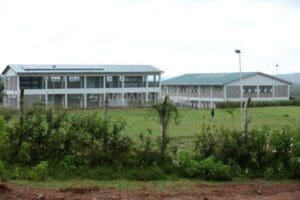 Former US President was not able to tour his ancestral home when he came to Kenya in 2015 because his itinerary was tight.
US and local security agents are keeping a close eye on Kogelo village, amid a flurry of activity, as residents prepare to welcome former President Barak Obama.
Residents were yesterday in high spirit as the clock ticked towards Obama's visit in a month's time.
The former US President has deep roots in Kogelo, where his late father, Barak Hussein Obama, was born.
Obama is expected to jet in on July 16. Delegates from US embassy are already visiting to familiarise themselves with the area.
Former president
Residents yesterday said on Monday a team from the embassy visited the area, including Senator Barrack Obama Secondary School, Mama Sarah Obama's home and Sauti Kuu Foundation associated with the President's elder sister Auma Obama.
By Kevine Omollo