Veteran Vioja Mahakamani and Vitimbi comedian Masaku is dead
Veteran Vioja Mahakamani and Vitimbi comedian Masaku is dead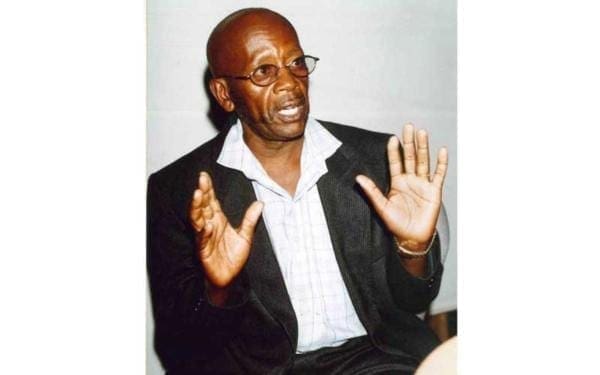 Veteran TV comedian, Charles Kimani Kangara, popularly known as Masaku, has died. Mr Kimani, better known for his role in Kenya Broadcasting Corporation's Vioja Mahakamani and Vitimbi, died last Friday at the Mbagathi Hospital in Nairobi.
Vioja Mahakamani and Vitimbi had kept Kenyans entertained for two decades with their witty lines that left TV viewers in the 1990s in stitches.
Kidney failure
The actor, who hails from Ithanga in Murang'a County, was undergoing treatment for kidney failure, diabetes and anemia.
His son, David Kimani Kangara, said Kimani was first hospitalised last month.
"At the beginning of June we took him to Mama Lucy Hospital, where doctors suggested that he could be suffering from tuberculosis and anemia and immediately referred us to Mbagathi Hospital, citing lack of equipment," said David.
At Mbagathi, Masaku was admitted for one week before he was discharged on Tuesday last week.
However, a day after his discharge, his condition worsened.
"There were occasions when he suffered memory loss, something that got us concerned," said David.
The actor is said to have collapsed in his relative's house in Doonholm estate and was taken to Mama Lucy Hospital, where he was again referred back to Mbagathi Hospital.
Breathing complications
According to his son, Kimani suffered breathing complications and was placed under an oxygen mask. But with time his condition deteriorated, and he died on Friday evening.
Friends and relatives are meeting at his house in Kayole, Matopeni and his mother's home in Huruma estate to raise funds for his burial.
Masaku featured prominently in Vitimbi and Vioja Mahakamani alongside the late Mzee Ojwang' (Benson Wanjau), Mama Kayai (Mary Khavere) and Mwala (David Mwambili). Also in the cast was Gibson Kamau (Prosecutor), Mama G aka Judge (Lucy Wangui) and Alfonse Dot Makacha Dot Makokha (Mathias Keya).
Prior to his death, a frail looking Masaku put on a brave face to continue acting, something his family says he loved doing.
In 2014, Masaku featured in a popular programme dubbed Mr and Mrs Singh aired on Maisha Magic for a year.
He later started featuring on Inooro TV until his death.
Fellow actors and friend Hirum Mungai (Ondiek Nyuka Kwota) expressed shock at Kimani's demise, saying Kenya had lost one of its finest actors.
"It is sad to see Kenya lose some of the best actors at this rate," he said.
Mary Khavere (Mama Kayai) echoed Mungai's sentiments, describing Masaku's death as a big blow to local and East African comedy industry.
Actors, led by David Mwambili, currently starring in Citizen TV's Inspector Mwala, also paid glowing tribute to Kimani.
At the same time, hundreds of his fans also took to social media to mourn the actor.
-sde.co.ke
Veteran Vioja Mahakamani and Vitimbi comedian Masaku is dead