Wiper Party 'goes global' as Kalonzo unveils Birmingham, UK chapter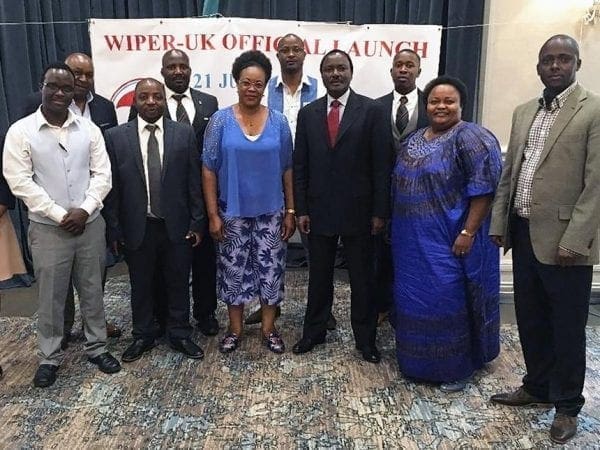 Wiper on Sunday opened a new branch in Birmingham, United Kingdom in what is part of the party's plan to spread its roots globally.
Party leader Kalonzo Musyoka said they are in talks with the UK national party to enable Kenyan youths to visit Britain for training and placement opportunities.
He said the Wiper UK Chapter will enable supporters in the diaspora a right to participate in party affairs.
Interim chairman Patrick Kiilu said they have lined up initiatives aimed at changing the culture of impunity and corruption in Kenya.
Speaking at the launch, Kalonzo said he supports the handshake between President Uhuru Kenyatta and Opposition Leader Raila Odinga.
He cited gains in uniting Kenyans and bringing development in the country.
"Kenya is at crossroads and requires the participation of all of us to curb the runaway corruption and to bring down spiralling national debt," he said.
"The youth will receive the first-hand experience on running an issue-based campaign in Kenya as opposed to politics of 'stomach and ethnicity' prevalent in Kenya," he said.