Kenyan Diaspora Meggie Waruri to Unveil New Show-stopping Best-seller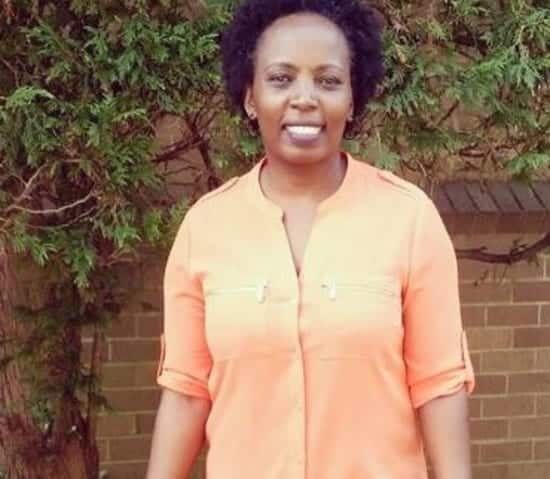 Margaret Waruri has been one of the most astounding and phenomenal motivator, talent scout and a trailblazer from Kenya in a long while.
A seasoned hope-carrier who previously lived a life of  misery and untold despondency, She rose through a severely turbulent past to emerge as the brightest star in a dim and dull sky.
Before she even hit 14 , Ms Waruri, now a mother of two had already lost her dear mum,  a tragedy that struck her to the core and utterly shook her faith in life.
However, she would still soldier on and, like the proverbial phoenix rising from the ashes, managing to shake off her destitution and smile again.
Ms Waruri who is a merchant of hope and resilience  and who has been a popular face and name to millions on TV and Kenyan blogs has now emerged with yet another book titled 'You are Dangerously Loaded'.
The masterpiece explores her past, delves deep into her early bereavement, distress, early marriage and the shocking death of her husband of fifteen years.
He died of HIV/AIDS.
In the book, which reads like a New York Times Best-selling thriller, Margaret also candidly opens up about the anguish, pain and agony of Domestic violence at an early age.
The book also opens the reader up to the life she leads, deep in the heart of the USA, as a champion of hope and faith and as a mentor of countless youths and the mission to impact millions and touch hearts across the globe.
And as she writes on, about her struggles of learning her daughter was pregnant while she was a thousand leagues away Ms Waruri opens up like never before, lays all her life bare and welcomes you to the darkest window into her soul.
This is a book like no other, a book that will sit pretty at the top of the charts alongside the likes of Michele Obama's best-selling memoir 'Becoming'.
Get it to be inspired, touched, moved, encouraged, awed, uplifted and healed.
Ms Waruri's Kenyan  book signing was sold out just a day after her book premiered on Amazon.
You can however still get your copy by following this link You are Dangerously Loaded
Margaret now lives in Virginia, USA with her two daughters and grand-daughter as she continues to minister to million of souls and touch lives like never before.
By Ken