Kenyan man found dead in Atlanta GA,help needed to repatriate his body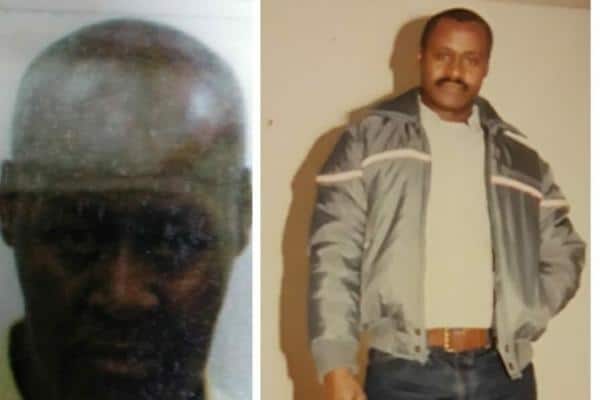 I'm reaching out to you all for help as we find ourselves with another case of a man who at some point had it all together, a home, career, family name it then 'Life' happened & everything went all the way downhill 
. That is part of the story of a now deceased Mr. Henry Shikoto. He resided in the Atlanta area for a few decades & was unfortunately found dead in down town the day before Thanksgiving.  His body has remained  held at Grady Hospital due homicide investigation procedures. He does have grown American born kids & a known child in Kenya. Along with his known relatives, we are reaching to you all to ask for financial assistance in transporting the remains of Mr. Henry Shikoto to his family in Kakamega, Kenya. Estimated budget is $10,700. 
. We do not know when the body will be released yet, but we hope to be financially ready when that time comes.

.
As we continue to encourage and enlighten the community on the importance of getting life insurance options please find it in your heart to help the Kenyan community at large be able to send him home.  Pastors & other community leaders please kindly help us reach out to your communities to help with however little they may.
Below you will find a GoFundMe link &  cashapp numbers that can be used to send in donations in any amount. Your help is greatly appreciated. https://www.gofundme.com/henry-shikoto-funeral-fund?teamInvite=uUtXDFL5GVkMXAEsqTbjmXx4roY2jWzb401KDmAuuBvidw5gMeRJQYHRMagYdpsO CashApp:
Arthur Andega  (678) 663-1796
Rubia Adai (404) 769-8793
A prayer session & fundraiser is also scheduled for January 5th starting at 4pm till 12am.
At Mr. Richard Ikenda house:
2128 Twin Falls rd. Decatur,  ga. 30032.
Your help & support will go a long way. You are all very much appreciated!
Thank you again & may God bless you all & your loved ones! Judith/770.316.8830.