Death Announcement for Paul Macharia Jr, son of Pastor Paul Macharia of MO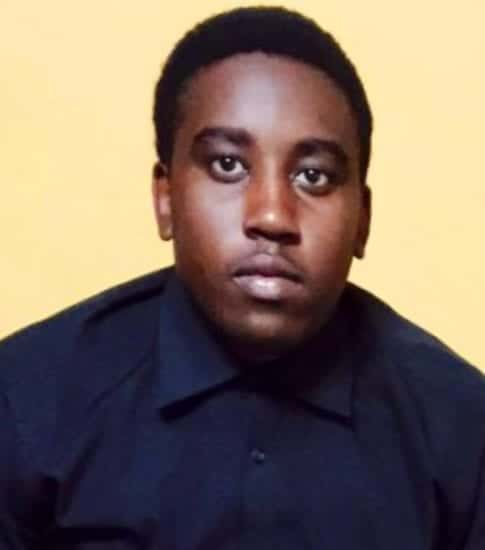 It is with deep sorrow that we announce the passing on of Paul Macharia Jr. Paul is the eldest son of Pastor Paul Macharia and Eunice Mungai of Christ Covenant Church, Florissant, MO. The late Paul Macharia was brother to Faith Mungai , Victor Mungai, and Leah Mungai all of St. Louis, MO. There will be prayers and fellowship at their residence daily from 5:00 PM.  Let us keep this family in our prayers.
" So do not fear, for I am with you; do not be dismayed, for I am your God. I will strengthen you and help you; I will uphold you with my righteous right hand " ( Isaiah 41:10).
NB: We are kindly requesting that everyone park in the church parking lot  and then walk to the Pastors' residence.
More Details to follow.
For any question please contact:
Hosea Powon 314 898 3293
Rose Nganga 314 578 2897
Michael Ngugi  314 374 8713
Edward Oketch 636 579 8833
Dr. David Githinji 314 441 8800
Address: 3465 Schackelford Road, Florissant, MO 63031.
DIASPORA MESSENGER WISH TO CONVEY OUR HEARTFELT CONDOLENCES TO OUR DEAR FRIENDS PASTOR PAUL MACHARIA AND WIFE EUNICE MUNGAI. MAY THE PEACE OF GOD THAT SURPASSES ALL UNDERSTANDING BE YOUR POTION. R.I.P PAUL MACHARIA JR.
Rev 21:4 "He will wipe away every tear from their eyes, and death shall be no more, neither shall there be mourning, nor crying, nor pain anymore, for the former things have passed away."


Africa Welfare Association is a pioneer provider of services to it's Diaspora members in the event of loss of a loved one. We are entrusted with the welfare of the African Diaspora globally.
We are entrusted with the welfare of the African Diaspora globally. AWA was set up in response to the ever-growing demand for services at a critical time. With trusted partners, AWA will offer you benefits wherever you are in the world.
Alleviate stress with AWA
At some point, we have been with a grieving family or friend and come to learn that none of us are ever prepared to leave this world. When the time comes, we shall leave everything including our loved ones behind. With proper planning, you can alleviate the burden of the expense associated with your untimely departure at a time when your family and loved ones are grieving
Death Announcement for Paul Macharia Jr, son of Pastor Paul Macharia of MO