President Uhuru's Impostor Joseph Henry Waswa Met President Obama
Joseph Henry Waswa, the man accused of being President Uhuru Kenyatta's impostor met President Barack Obama during the latter's 2-day visit to the country.
During his only tour to Kenya as the President of the United States (POTUS), Obama officiated the July 25-26, 2015 Global Entrepreneurship Summit (GES) at the United Nations Complex in Nairobi.
In a moving speech, Obama praised the young entrepreneurs for being agents of change .
"We hand-picked more than 200 seasoned investors and entrepreneurs and brought them to this summit.  I've even brought a few of my presidential ambassadors for entrepreneurship… some of America's leading innovators and entrepreneurs," Obama noted.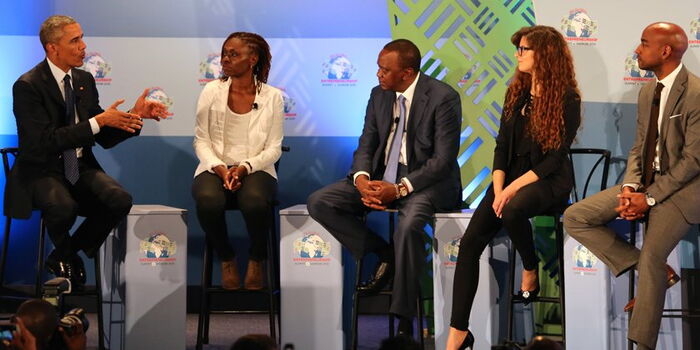 Seated somewhere among the "incredible entrepreneurs and business leaders" from Kenya was Waswa.
Other than making an impression on the youth gathered for the GES summit, Waswa had a chance to meet Obama.
Speaking to a local tabloid back then, Waswa indicated that his greatest moment was "getting to meet Obama up close, shaking his hand and benefiting from the wonderful advice that Obama gave".
It is a moment that would steer him to stardom seeing the local media outlets praise him as "Nairobi's newest millionaire and one of the greatest example of young entrepreneurship".
In March 2015, Waswa made the headlines at the Bungoma Law Courts when he showed up accompanied by 10 guards in state-of-the-art vehicles during the hearing of a murder case against him.
This prompted the Flying Squad officers to move in swiftly ordering him and the team to lie on the ground before they were arrested in suspicion that they were armed with guns and communication gadgets.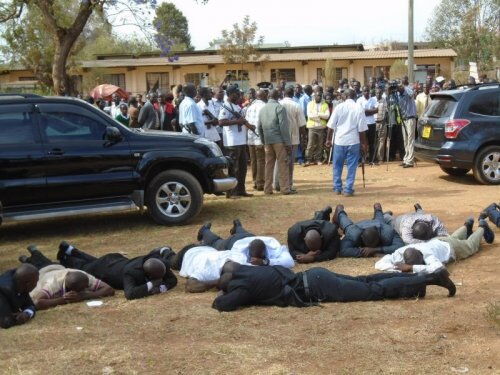 He had been charged with the killing of a Mombasa university college student Mitch Kibiti who was also the son to the then Bungoma County Public Administration Chief Officer David Kibiti.
By PAUL WANJAMA