Linturi divorce case becomes messy,wife reveals intimate secrets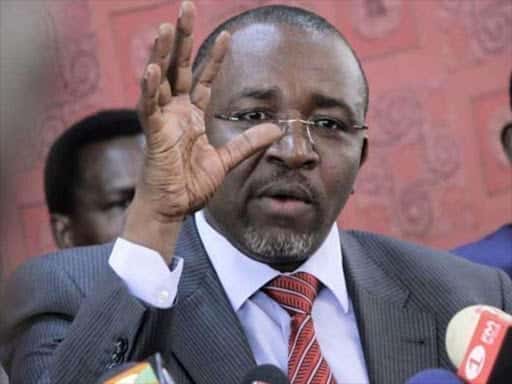 The estranged wife to Meru Senator Mithika Linturi has sensationally claimed that the legislator could not "rise to the occasion" in the bedroom.
In an affidavit filed in court, Mary Kitany says that that was one of the reasons they were having issues in their marriage.
"Linturi was unable to rise to the occasion in the bedroom on several occasions, claiming exhaustion, sickness, but for most of the part he simply could not," she claimed.
She claims that the Senator is known to be a violent man and has an insulting nature, which occurred severally in their interactions at home adding that he was very discriminative towards their children, especially Kitany's children.
"He would buy gifts for his children to the exclusion of my own, take private trips for himself without any of the family," she said.
The two who met in 2013 at the Deputy President Willian Ruto's office are in the middle of an ugly court battle for the property.
Kitany and Linturi both came to the union with three kids each from previous relationships and she claims that the kids bonded so well to the point that the eldest son and daughter from both of them own a company together.
She has accused the senator of bigamy claiming that he married her when he was still married to his first wife.
She wants the DCI to investigate Linturi for committing the offence bigamy which she claims is punishable by law.
Through lawyer Danstan Omari, Kitany insists that Linturi married her claiming that on the day of their alleged marriage, they shared out the miraa to the guests at the ceremony as a sign that the marriage had been accepted and sealed, further adding that the acceptance and sharing out of the miraa was a sign of signifying marriage binding them.
She claims that Linturi even confirmed to her elders that he was divorced and available and had all the intentions of marrying her so that they could start a family