Kenyan Gov't should improve service delivery to Kenyans in the diaspora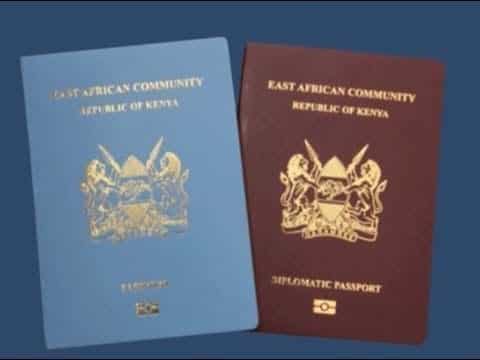 Recently, President Uhuru Kenyatta openly reprimanded the Ministry of Foreign Affairs to ensure Kenyans in the diaspora apply for and receive passports at Kenyan embassies and missions where they reside. Before that, the inconveniences, costs and lost opportunities by Kenyans who had to travel to Kenya for application of e-passports were immense.
The Huduma Number (Namba) registration for the Kenyan diaspora has been launched in such Kenyan missions and embassies on May 6th, 2019 and is said to run for the next 45 days only.​
However, there are a couple of problems that still make the exercise difficult for the targeted populace. The centralized provision for these services at the embassies/missions pose tremendous economic and time costs to Kenyans.
Domestic travel costs in most developed countries are as expensive as some international travels. In less developed countries, domestic trips are both inconveniencing and costly.
Another challenge is when an embassy/mission covers a variety of countries and needs all Kenyans to travel to such an office for the service. Take an example; "The Kenya High Commission in Abuja wishes to announce to all Kenyans in Nigeria, Benin, Burkina Faso, Cote d'Ivoire, The Gambia, Guinea, Liberia, Senegal, Sierra Leone and Togo that the Huduma Namba registration commenced at the Kenya High Commission premises today Monday 6th May 2019". Kenyans from all these countries are asked to present themselves physically at the Abuja place to complete the bio-metric registration/application.
Another example is where all Kenyans in Australia, New Zealand, and the Pacific Islands are supposed to register at The High Commission of Kenya in Canberra, Australia. If you check the maps, you will realize how demanding this is. It does not only need a visa but an expensive flight and longtime travel which may need one to book accommodation.
The examples can go on and on. The burden is much more substantial if one has a sizable family; husband/wife, and several children above six years, to take to these registrations and within the limited time frame of 45 days.
The Kenyan government should devise a mechanism to ensure Kenyans in the diaspora are not subjected to the unbearable burden when registering for government services or acquiring government documents.
Most Kenyans in the diaspora, contrary to popular perception back home, are just doing ordinary jobs, some of them earning even less than many people in Kenya. It suffices to add that the cost of living in most of the developed countries is many times higher than in Kenya.
It is cheaper for the government to send officers from the missions to serve the people at their nearest possible places than the vice versa.
Dr. Mutungi (PhD), is a Kenyan in the diaspora.