Waititu in trouble for copy-pasting State House budget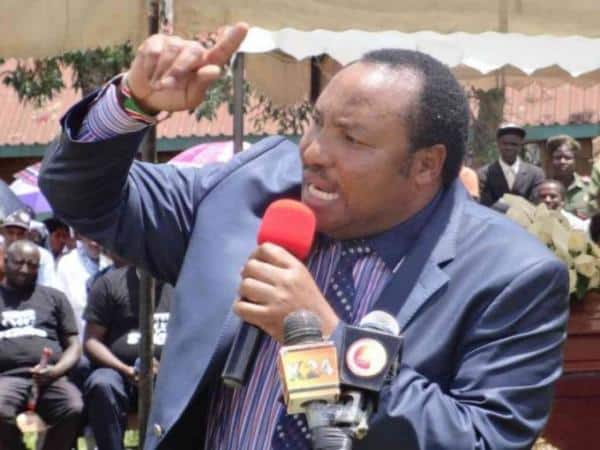 Kiambu Governor Ferdinand Waititu on Thursday morning found himself on the hot seat after it emerged that he had signed a budget report copy-pasted from State House.
The Governor was summoned to appear before the Senate to explain various issues raised by the Auditor General regarding use of public funds in Kiambu.
Among the issues raised by the auditors was the allocation of Sh 973 million for coordination of State House functions, Sh 58 million for South Sudan peace process, and Sh 804 million for free primary education. Another Sh180 million was budgeted for statutory benefits for the retired presidents.
Waititu defended the irregular allocations, saying his finance officers had misused a template borrowed from State House – for purposes of guiding their budget allocation.
Senate Public Accounts Committee Chairman Senator Moses Kajwang, was not satisfied by Waititu's explanation, demanding a confirmation that the money was not actually spent.
"You are talking of misuse of templates but how will this committee establish, for example, where will the Sh791 million paid for free primary education go to? How can we confirm because what we have has been certified by your CECs. The statements you have signed confirm that there is a budget for State House affairs," Kajwang stated.
A visibly confused Waititu responded by disowning the documents from his officers – saying he feared that he was being set up.
"Chairman, I want to believe that this report was not interfered with so that when I come here I will be cornered the way you are cornering. I am apologizing that we have such issues in our report. There must be someone who used the template. However, I want to assure this committee that there was no money spent on South Sudan, on State House, and on free primary education because we do not have a budget vote for that," Waititu said.