VIDEO: Governor Mike Sonko's US Trip Cut Short by Tragedy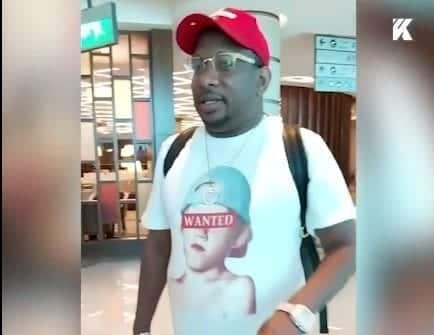 VIDEO: Governor Mike Sonko's US Trip Cut Short by Tragedy: Nairobi Governor, Mike Mbuvi Sonko, on Tuesday, September 24, cancelled a trip to the United Nations General Assembly conference in New York.
It is reported that the governor called off his trip in respect to the students who lost their lives at Precious Talent Academy, which collapsed on Monday, September 23.
Nairobi County Communication Director, Elkana Jacob told Kenyans.co.ke that the governor would be visiting the families of those affected by the tragedy.
"He will be touring the school and will later have a meeting with the planning department and thereafter, condole with the parents of the children," he stated.
Elkana affirmed that the county government would cater for all funeral expenses of the departed pupils.
On Monday, seven pupils lost their lives in the tragedy as one more succumbed to injuries on Tuesday, September 24.
That was not the first time Governor Sonko was attending a UN conference in New York. On February 15, 2019, the UN selected the Nairobi county boss to lead African cities at the assembly.
He had been invited to speak as a high-level guest at a joint side event on 'Employment and Decent Work for Peace and Resilience'
The side event targeted youths, youth organizations, governments, policymakers, private sectors and other stakeholders.
Below is a video;
VIDEO: Governor Mike Sonko's US Trip Cut Short by Tragedy