I do not sell drugs, I have over 1000 title deeds of properties I own-Sonko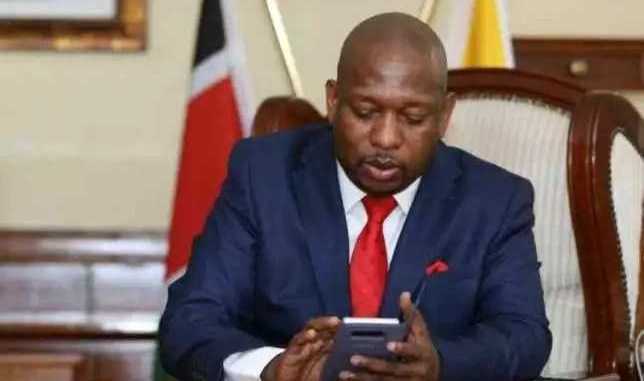 Nairobi Governor Mike Sonko on Tuesday refuted claims that he was being investigated over the source of his wealth.
In an interview on NTV, Sonko narrated his journey from grass to grace and attributed his success to hard work and determination.​
He stated that has never stolen from anyone and does not sell drugs.
"I saved the little money I was getting. I have not killed anyone, I do not sell drugs…At some point, I came to Nairobi and I invested where my father was (in Buruburu).
"I own properties all the way from Lamu to Vanga. I have got over 1000 title deeds of (genuine) properties which I own.
"I have over 150 logbooks of cars which I own," he said.
Following his successful business ventures in Kwale, where he was before coming to Nairobi, Sonko revealed that he moved to Buruburu estate and set up a video library, a boutique, cyber cafes, a spare parts shop and a boutique run by his wife.
"I am not rich, I am not poor but I am somehow wealthy and I thank God. I have been sharing whatever little I have with the people.
"My wife was the first proprietor in transport who imported double-decker buses post-colonial era," he added.
Speaking about one of his popular clubs in Nairobi, Sonko revealed that he gave several musicians a platform to showcase their talent including Jaguar, Ali Kiba, Ray C, Matonya and Z. Anto among others.
"Jaguar used to come in slippers and I would give him a microphone to sing in my club and we were paying him… I am also the one who started sprucing up matatus with big screens and art," he remarked.
On matters corruption, Sonko said no one should be spared, not even himself.
"I am not above the law. If I am under investigation, I will comply with the law," he maintained.