Christmas Just GOaT Serious! Buy shamba and we will deliver a MBUZI
Christmas Just GOaT Serious! Buy shamba and we will deliver a MBUZI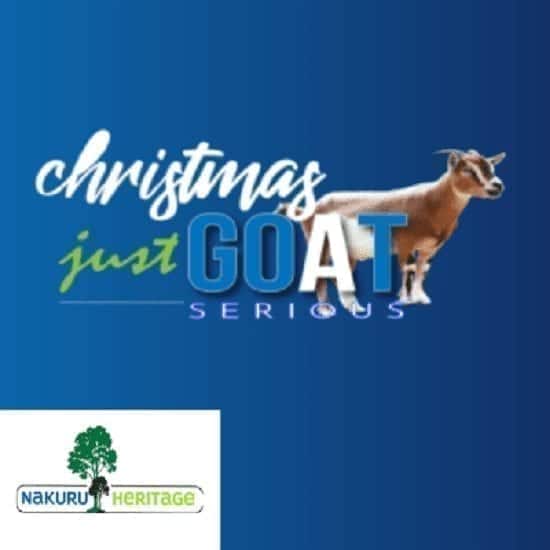 Christmas just GOaT serious! Invest with us this festive season. 1/8th Acre plots at just Kshs 349,000 or USD 3,499. Buy a shamba and we will deliver a MBUZI to where you are. Kenyans in Diaspora hatujawasahau pia. Even as you enjoy your white Christmas make sure your family does so here. We will deliver a Goat for every plot bought in Nakuru to wherever they are.
Nakuru Heritage are 50 by 100 plots located only 15kms from Nakuru-Nairobi Highway, accessible at Nakuru Pipeline road. They are strategically located in a fast growing area which is ideal for residential houses, holiday homes or speculation.
This location offers a scenic view of the breathtaking Mau hills. The property is situated 3kms from the world famous Mbweha camp (https://www.atua-enkop.com/mbweha-camp ) which allows you to access activities including hiking, mountain biking and night game drives. You can also enjoy day trips into Nakuru National Park with spectacular views of the Lake and the National Park.
Soysambu Conservancy is close nearby (http://www.soysambuconservancy.org/about.html ) which forms part of Delamere Estates Limited. It's shoreline of Lake Elementeita is an important foraging site for beautiful flamingoes, and a major nesting and breeding ground for great white pelicans.
*Amenities include:
Well Graded Roads.
Perimeter Fence
Electricity in the neighbourhood for connection

Piped water in the neighbourhood.
There is an early bird offer of Ksh 349,000 or USD 3,499. Buy now and save Ksh 50,000. This price is inclusive of all the transfer charges.
SMS NAKURU to 40299 / Call 0709 789 000/ Diaspora number is +254 716 490 653 or Email [email protected]
Nakuru Pin Location – https://maps.google.com/?q=-0.518807,36.151953