What we don't see in newspaper headlines: Horticulture Production in Taita Hills from 1989 to the 1990s
What we don't see in newspaper headlines: Horticulture Production in Taita Hills from 1989 to the 1990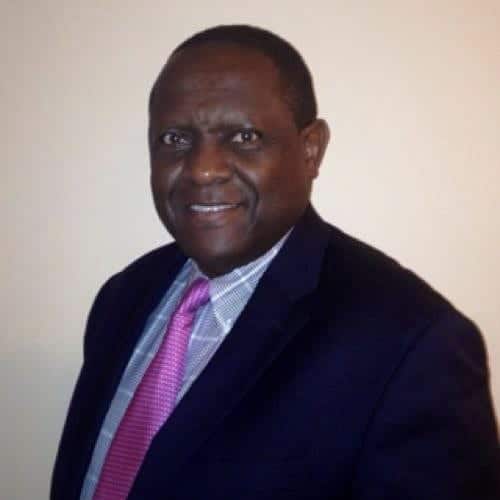 Many of us have known small scale horticultural farmers in Kenya for their hard work but wonder why they "always look poor". Examples are among the following: French beans farmers at the Yatta furrow, tomato farmers at Karatina/Kerugoya, snow peas farmers in Kieni and Naro Moru, small scale flower farmers in South Kinangop.
Reasons why farmers continue getting low prices are related to production and/or marketing problems. Production problems include: lack of production technologies – lack of technical inputs (quality seeds, fertilizers, pesticides), farm management skills including planting and transplanting technologies, weeding, harvest and post-harvest handling technology.
Marketing problems include exploitation either by middlemen who pay peanuts to the farmers compared to what they get from the exporters; or by unscrupulous exporters who take farmers' produce, never pay and give excuses that an overseas buyer did not pay for poor or damaged produce or, as in one case, an exporter made the excuse (and you will not believe what he told the farmers) ………….…"the undercarriage of the plane carrying your produce opened in midair and your flowers fell off". Can you believe what small scale farmers in Kenya are subjected to and worse still they have no recourse?
Let us look at horticultural production and marketing in Taita Hills from 1989 to the 1990's and see whether farmers elsewhere can benefit from lessons learned.
Vegetables production in the Taita Hills was introduced and promoted by the British during the Second World War as part of a war effort to provide fresh vegetables to British soldiers fighting in Tanganyika.
Demand for horticultural products within Taita also picked up with the growth of tourist hotels in coastal Mombasa and Malindi and ship chandlers. However, Taita horticultural farmers could not meet this increased demand for horticultural produce.
With poor production technologies for horticultural production and marketing Taita people could not benefit adequately from the new markets in Mombasa/Malindi tourist hotels and ship chandlers.
The German Technical Cooperation Agency (GTZ) in Kenya alongside the Ministry of Agriculture conducted a study which demonstrated that the horticultural industry had a great potential in the Taita Hills.
However, both the Ministry of Agriculture and GTZ did not have the implementation capability to implement this project. They therefore approached a consulting company to implement a horticultural development program in the Taita Hills.
In 1989, the Government of Kenya with funding from KfW (Kreditanstalt fur Wiederaufbau – a German Development Bank) signed a contract for the implementation of a horticultural development project in Taita Hills.
With the signing of this contract the Taita Hills Horticultural Production Center (THHPC) was established. The goal of the project was to provide a better life for the Taita horticultural farmers through increased quality horticultural production, better marketing and earn higher farmer payouts.
The usual impediments to the farmer in the developing world were present when the consultant undertook this venture: poverty, lack of proper farming techniques, coupled with poor soil, crop disease, low yielding seeds, and the pervasive middlemen rendered efforts of hard-working farmers poor results from their labors.
The intervention strategies focused on the following objectives:
To increase vegetable yields;
Improve the quality of vegetables bound for the market;
Develop an efficient marketing system;
Establish an enterprise to coordinate the day to day operations of the project.
Over and above these strategies the THHPC had unique marketing problems despite the market provided by tourist hotels in Mombasa and Malindi and ship chandlers in Mombasa.
The tourist markets and ship chandlers had a great demand for leafy/tuber vegetables and fruits including: green beans, snow peas, tomatoes, zucchini, lettuce, onions, carrots, cabbages, eggplants, potatoes and some fruits.
However, many of these products were also supplied by upcountry horticultural sources especially Central Kenya. How was this possible considering transport costs from Central Kenya to Mombasa/Malindi?
Horticultural farmers from Central Kenya (Karatina/Kerugoya especially for tomatoes and onions; Kinangop for cabbages, lettuce, potatoes and carrots; Naro Moru and Kieni for snow peas and onions) utilized empty lorry space of trucks driving back to Mombasa from Nairobi, substantially lowering transport costs and thus competing effectively with produce from Taita Hills.
Moreover, the Taita County Council charged levies on produce from Taita Hills being transported out of the district to Mombasa. This levy made Taita horticultural produce expensive and less competitive to produce from Central Kenya.
With all the odds in the production and marketing of the horticultural produce, what did the consultants do to make the THHPC profitable and increase benefits to the Taita people. Find out this in Life Lessons of an Immigrant by John Makilya. Get your copy of the book at www.Amazon.com. For more details on the book please visit https://johnmakilya.com. However, those who wish to get an autographed copy of the book please call or text the author at 6176538386.
By John Makilya: Diaspora Messenger Contributor
What we don't see in newspaper headlines: Horticultur Production in Taita Hills from 1989 to the 1990s