Kibaki Calls on Kenyan Envoys to Enlighten Kenyans Living Abroad on Dual Citizenship

Kibaki Calls on Kenyan Envoys to Enlighten Kenyans Living Abroad on Dual Citizenship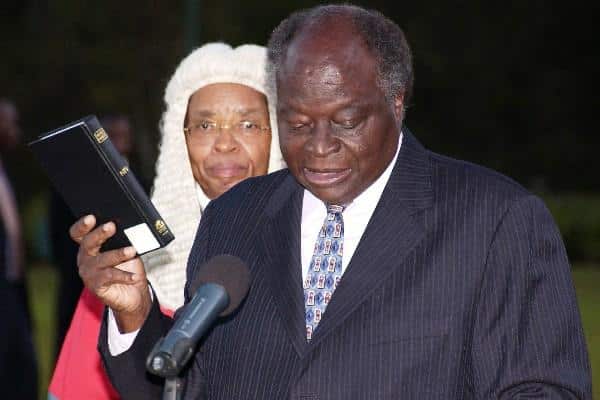 Kenya's President Mwai Kibaki has called on the Kenyan Ambassadors and High Commissioners heading missions abroad to enlighten Kenyans in the Diaspora on the need to continue building their country through investments and financial remittances now that the new Kenyan constitution allows for dual citizenship.
The President said that with the Dual Citizenship having been approved in the new Constitution, Kenyans who gave up their Kenyan citizenship can regain their citizenship while still safeguarding their foreign citizenship status.
The Head of State was speaking to Kenyan Ambassadors and High Commissioners during the 16th Biennial Conference of Ambassadors and High Commissioners at the Leisure Lodge in Kwale County.
Speaking during the same occasion, Prof George Saitoti, the acting Minister for Foreign Affairs, said the ministry will continue to strengthen its capacity and capabilities both at Headquarters and in its missions abroad in order to respond to the changing world through tailored programs at the Foreign Service Institute. "The large number of Kenyans who now live overseas and the equally large number of our nationals who travel overseas everyday has made the work of our missions even more demanding," Prof. Saitoti said.
Kibaki Calls on Kenyan Envoys to Enlighten Kenyans Living Abroad on Dual Citizenship