Kenyan Woman Arrested By Police in Sweden for Killing Her 2 Young Sons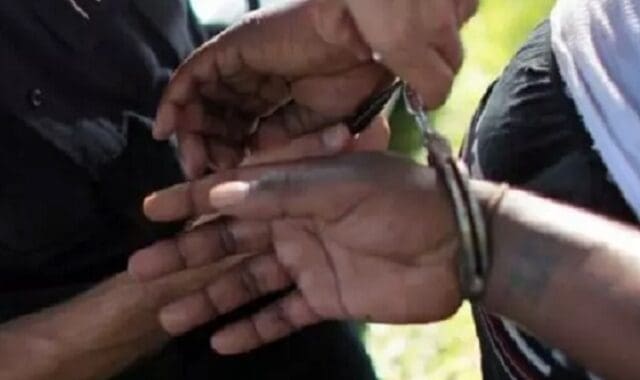 A Kenyan mother of two boys living in Sweden is being held by police on suspicion of her sons' murder. The boys, four and eight years old, were found dead on Monday in a lake near Sigtuna north of Stockholm after going missing on Sunday night,
"A family member has been arrested on suspicion of murder. This is a tragic family situation," police spokesperson Stefan Marcopoulos told the TT news agency.
According to the Aftonbladet newspaper, it is the boys' mother who is being held in connection with their deaths.
The brothers were found in the water near a dock, and their clothes were also discovered nearby.
The boys' father reported the disappearance late Sunday evening, and police initiated a comprehensive search and rescue with sniffer dogs, helicopter and divers.
The boys were reportedly down by the water's edge near Munkholmen in Sigtuna.
While their clothes were found early in the search, their bodies weren't located until Monday afternoon.
Speaking with Aftonbladet, Marcopoulos explained that the it remains unclear whether or not the boys were alone near the water or whether they had been accompanied by their mother.
"Interviews are underway with both the boys' mother and father," he told the newspaper.
According to police, the boys bodies show signs of injuries indicating that a crime was committed.
The boys have been identifed as Elian and Tevin.
Source- http://www.thelocal.se
Members of the Kenya-Stockholm community are in a state of shock following a report yesterday that a Kenyan mother of two is in police custody following suspicion that she may have murdered her two sons.
Last evening, KSB was flooded with calls from Kenyans who expressed shock following the murder and sympathy for the kids. "This is an issue that is difficult to understand because nobody knew that it could happen", Martin Ngatia told KSB.
"I really don't know what to say and I will have to come back to the issue to try and get what happened", Sandy, another Kenyan told KSB on telephone.
"I do think that we should be our brother's and sister's keepers. I knew this lady but what has happened does not tally with my knowledge of this Kenyan mother", millionaire Barbz told KSB. "Those of us who knew this lady are very surprised because she did not look like someone who could do such a thing", Barbz told KSB as she tried to recover from the shock.
"I am still unable to come to terms with the fact that those two nice boys are gone forever", Mary Wambui, a Kenyan who knows the lady told KSB.
Mr. Mark Gaya, a Kenyan who lives in Märsta said that it is sad that such a tragedy had struck members of the Kenyan community adding that no one could imagine that it could happen.
As the Kenya-Stockholm community continues to absorb the shock, attention is turning to what may have led the woman to kill her two sons.
A Kenyan male who knows the woman told KSB that her life has been in a mess for a long time but that she has had little help from friends and other close acquaintances. "Those who know her well also know her problems but I don't know whether they will say anything", the Kenyan told KB.
According to a Kenyan lady who was also very close to the woman, it's probably too late because the innocent children are gone and regardless of what people say, the children will never come back.
KSB has learnt that after going through trying moments in the refugee camp and following the collapse of her relationship, single motherhood has been tearing the woman apart. The woman was said to have been on a poor mental state, disagreed with very close friends on almost everything while she had allegedly become verbally violent especially during moments of disagreement.
Many Kenyans remember how in a recent case, the woman engaged a former close friend in dirty exchanges that cannot be published at KSB. After disagreeing with the friend and expelling her from her apartment where the friend had taken refuge with her two year old son, the woman moved to FB where she lashed at the woman using dirty language that many of her FB friends found difficult to cope with. As Kenyans continue to come to terms with the tragedy, there seems to be more than meets the eye under the circumstances.
Okoth Osewe
Source- http://kenyastockholm.com/2011/09/20/kenya-stockholmers-in-shock-following-double-murder/
Kenyan Woman Arrested By Police in Sweden for Killing Her 2 Young Sons