Flurry of activities after Nasa opts to challenge poll results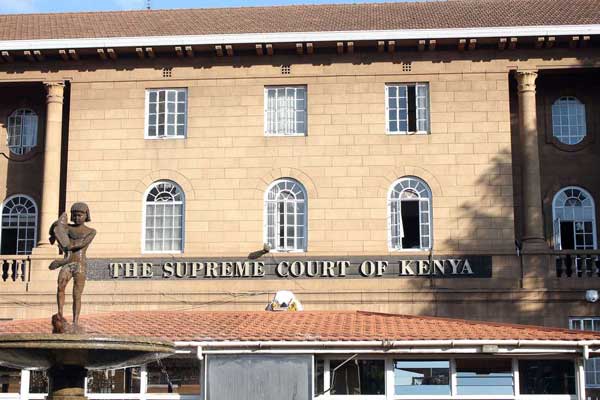 The decision by National Super Alliance (Nasa) to move to the Supreme Court to challenge the presidential election results triggers a number of activities before the eventual hearing of the case.
The law states that the petition must be filed within seven days after the declaration of the results.
The Independent Electoral and Boundaries Commission (IEBC) Chairman Wafula Chebukati declared President Uhuru Kenyatta the winner of the 2017 General Election on Friday August 11, 2017.
If Nasa goes to court today, they must serve the petition to the respondents – in this case President Kenyatta and William Ruto as well as IEBC – within two days of filing the petition.
The service may be made directly to the respondents or by an advertisement in a newspaper with national circulation.
Additionally, Nasa will have to serve the petition electronically within six hours of filing the case.
The presidential election petition will be heard and concluded within 14 day of filing.
The seven judges of the Supreme Court and the parties will have a pre-trial conference for eight days from the time of filing of the petition and the hearing commences immediately after the conference.
The judges of the country's highest court will have six days to hear the dispute and write their decision.
In 2016, Chief Justice David Maraga petitioned Parliament to have the period for the hearing and determination of the case be extended from 14 to 30 days, but the proposal was rejected.
After the move was rejected, Mr Maraga said judges amended the Supreme Court Presidential Petition Rules to improve on case management.
The CJ has assured the country that the Judiciary is ready to hear the case and if necessary, "I will allow our judicial officers to work outside the official hours – into the night and through weekends – to ensure that we keep to the constitutional timelines without compromising on the quality of rulings.
When he was interviewed for the post, Justice Maraga, a strict Seventh-day Adventist said he will not seat on Saturday but he will agree with other judges.
Source link- nation.co.ke