Pastor Caleb Basweti's warning that 'came from God'

Pastor Caleb Basweti's warning that 'came from God'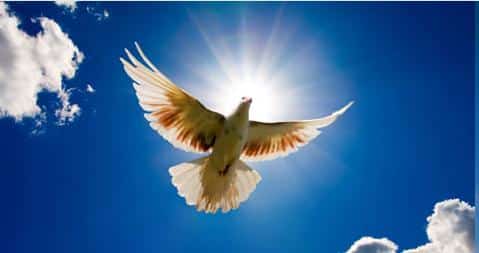 Shortly after he spoke to the Nation in February 2009 about the dangers of living just metres above the pipeline at Mukuru Sinai, Pastor Caleb Basweti was in trouble with his neighbours.
Although his intentions were honest and his statements true, the villagers felt his statements would create trouble.
"They told me I was prophesying about fire so that Kenya Pipeline could remove us from its land. They were also saying that since I'm not God, I shouldn't be talking about such matters," Mr Basweti told the Nation on Tuesday.
He said had the fire broken out on a Saturday or a Sunday morning, there would have been more deaths and casualties.
Mr Basweti still has his church within the Sinai village and offers a lesson from the Bible to explain why he was dismissed as a doomsday prophet.
"Human beings usually do not understand when the voice of God is speaking through men," he offers. "Even the donkey in the story of Baalam in the Old Testament could understand the voice of God, and that's why it asked its owner why he couldn't see the men in their path."
His regret at the time was that his message did not get the positive reception his sermons on Sunday usually do, despite the fact that it was a danger his neighbours also acknowledged living in.
But he decided he would need to move the church, which was actually just four rooms with the dividing walls knocked down and a fifth room added to make a larger hall.
At the present location, he bought the plot from the original settlers, knocked down the walls dividing the six rooms and created a hall that can hold about 100 people when full.
On Tuesday, it was empty, save for three plastic seats, a pulpit — where Mr Basweti knelt in prayer before we settled down for the interview — and a wooden table with a Youth Bible on top.
The pastor explains that the plastic seats for the congregation have to be kept elsewhere "because the young men around here can get clever sometimes".
He had only paid half the amount needed to have full ownership of the plot, he said, but declined to state the value of that land whose real owners are government agencies. (We later independently established that the plots sold at between Sh150,000 and Sh180,000 for one the size of six rooms of 10 square feet each.)
Mr Basweti has since renamed his little church Sinai Worship Centre, having left the original organisation under which it was referred to as the Rivers of Joy Ministries.
It is still in a squalid environment; a ditch of dirty water runs in front of it into a sewer line, with pipes of water, one of which is broken and leaking, right on top of the ditch.
Source- http://www.nation.co.ke/News/Pastors+warning+that+came+from+God+/-/1056/1235882/-/rka6gc/-/index.html
Pastor Caleb Basweti's warning that 'came from God'