Kenya's Flying Millionaires: The Who Is Who in Kenya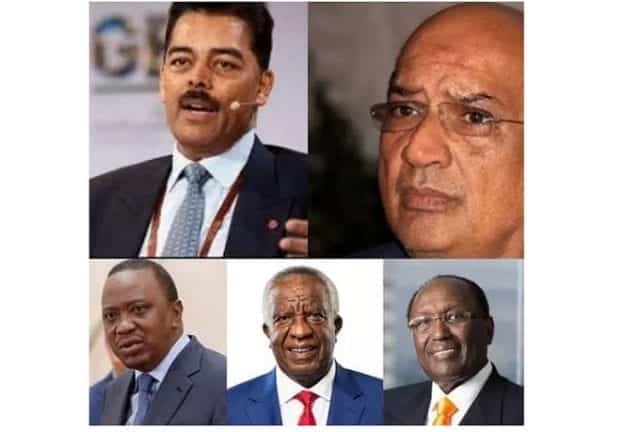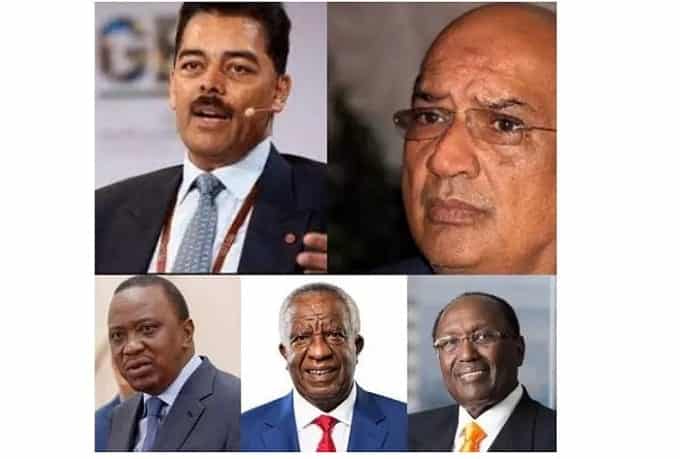 The people of Mathira are used to seeing their MP Ephraim Maina fly in and out of functions in the constituency and last month was no different.
The flamboyant legislator landed at Tumu Tumu shopping centre in Nyeri for a church function with Vice President Kalonzo Musyoka, Energy minister Kiraitu Murungi and Eldoret North MP William Ruto.
Mr Maina flies a Bell 206B helicopter he bought five years ago at a price he declines to disclose.
But those who have shopped for planes say a new Bell 206B helicopter costs no less than Sh1billion. Mr Maina owns the plane through Solio Ranch, a fully-owned company he founded at around the same time he bought the plane in 2007.
The MP is just one of a growing list of Kenyans who own what has become the ultimate weapon of personal expression for the rich.
For business or pleasure, the plane is fast becoming the new mode of transport for Kenya's savvy businessmen and top politicians with an eye on the presidency.
Kenya has about 400 privately registered planes according to Colin Davies, the President of the Aero Club of East Africa and, himself, owner of a fleet.
The list of Kenyans, who own the coveted machine, reads like Who Is Who in the business and political landscape.
Today, the majority of Kenyans living in the farthest corners of the country are more likely to see a helicopter land in their backyard with a dignitary than have them arrive in the four-wheel drives that were the status symbols of yesteryears.
The battle for the skies among politicians reached a peak two months ago in Ndhiwa constituency of Homa Bay County during a funeral ceremony for the father of Internal Security assistant minister Orwa Ojode.
he ceremony, which was attended by President Kibaki, saw an unprecedented 12 helicopters land and take off in quick succession at a local primary school as politicians fought the impression battle.
Who's who in the air
The list of Kenyans who dominate the skies includes top businessmen, large scale farmers and corporate executives.
When it comes to control of the Kenyan skies, large scale farmers and ranchers in Nanyuki, Laikipia and Narok, mostly of European descent dominate.
This group of flying Kenyans uses their choppers to travel to Nairobi to run their errands and at the end of the day get back home and cite speed and convenience as reason for taking to the skies. "The 36 years that I have been in the air have made all alternatives look very unattractive," says Harro Trempeneau, a resident of Kajiado, who finds it easier to fly to Nairobi than drive. "I just can't tolerate the thought of getting stuck in traffic anymore," he says brushing aside proposition that it costs a fortune to keep the plane in the air.
"I also enjoy having a bird's eye view of the beautiful landscape and human activity on the ground."
Terry Davidson, the former KCB Managing Director, says a plane costs much less than an average 4X4 vehicle on the roads but are much safer.
"One buys a plane to escape the madness that Kenyan roads have become notorious for," says Mr Davidson adding that the speed and comfort with which a plane accesses far-flung areas are other reasons to take to the skies.More recently, the scramble for the skies has moved from mere ownership of a plane to the size of fleet.
That has become a straight contest between former Finance minister Simeon Nyachae, his former colleague in the Moi government Nicholas Biwott, Captain Joseph Ririani, Colonel Farah and Musa Guriani, also a businessman.
Biwott, who is the force behind one of Kenya's best known domestic commercial airlines – Air Kenya – where he is the majority owner with a 63 per cent stake runs a huge fleet that includes Canadian made DHC-6, DHC-7 and a Patrenavia.
A new Dash as they are best known in aviation circles costs Sh300 million easily making the Air Kenya fleet of at least five Dash planes one of the priciest in Kenya.
Aircraft Leasing Services, Mr Nyachae's fully-owned company, has four Cessna planes, a Beechcraft and two helicopters. The politician also owns two Eurocopters the A 350 B3 priced at Sh300 million which he also uses for his private flights.
Colonel Farah and Musa Gurian are mainly in the miraa export business and have more than a dozen planes, mostly Cessnas and Pipers between them. Gideon Moi is the other high flier, who runs his fleet through Sicham Aviation – a fully-owned company. His fleet is made up of two Eurocopters and a two-seater Schweizer that he flies himself.
Captain Joseph Ririani, the proprietor of the Kenya School of Flying, is another owner of a large fleet of planes.
John Harun Mwau would be no boss without a plane, would he? He is known to fly himself around his expansive Kilome constituency in a chopper he has owned for more than eight years.
William Kabogo, the Juja MP, is another political actor who owns the more advanced and pricier Eurocopter AS350B3. Renowned for its reliability, a variant of this plane is owned and operated by the air forces of many countries the world over.
Mr Trempeneau, says Kenyan skies have increasingly become busy as more indigenous citizens slowly but surely take to flying.
"Of the about 400 locally-registered private planes, only a handful are owned by indigenous Kenyans," he says. "Ranchers, businesspeople and farmers, all essentially white, are the ones who have seriously taken to flying."
"With $30,000 (Sh2.7 million), anybody can get a used Cessna 150 in good working condition," Mr Trempeneau, who owns Kenya Aeronav, said.
To put that into perspective, Sh2.7 million is the price of a used Toyota Harrier, much less than the price of a 2004 Toyota Prado and about a fifth of the price of a brand new Landcruiser VX.
The real costs
Yet that is not all that one needs to be in the skies. "A plane will have cost you a fortune even before you take off," says Mr Trempeneau, who was president of the Aero Club of East Africa for 10 years before retiring last year. "It needs a fortune for licenses and insurance and of course, you will not park a fixed wing aircraft in your backyard but at an airport where you pay a daily parking fee."
It costs Sh600 a day to park a small four-seater Cessna 206 at Wilson Airport, Sh1,840 to land, Sh1,500 navigation fee and  Sh300 for every passenger carried. Add that to the fact that you have to replace an aircraft engine every 1,700 hours for Sh2.7 million, and the reason only a few Kenyans fly begins to emerge.
Colin Davies, director of Pegasus Aviation and East African Skies Charters, however, insists that the cost of fueling an aircraft is the only reason flying remains the preserve of the very rich.
The average consumption per hour of a small Cessna 206 ranges between 60 – 80 litres.
At a price of Sh162 per litre of aircraft fuel, that comes to as much as Sh13,000 for every hour in the air.
For example, a journey to Turkana takes two hours, 10 minutes one way. That adds up to more than Sh50,000 for a roundtrip.
All that, however, has done nothing to stop rich Kenyans from taking to the skies in large numbers.
A campaign necessity
And as the elections draw nearer, Kenyans are expected to see many more politicians take to flying.
Peter Kenneth, a presidential candidate has recently acquired a Bell 407 registered as PK1, and Eldoret North MP William Ruto did not deny the suggestion that he has been shopping for his own chopper when asked to confirm.
"I have heard that rumour and all I can tell you is to hold your horses. It will not be long before you confirm or disprove that information."
It was Simeon Nyachae who popularised campaign flights during his 2002 failed presidential bid. That left a culture that has redefined political contest and tightly linked it to the style of the arrival rather than the purpose of the visit.
"The aeroplane is fast becoming the ultimate weapon of mass recognition or humiliation depending on which side you stand," says David Mulwa, one of Kenya's most seasoned pilots.
"A fleet of fuel-guzzling 4×4 cars fades to oblivion when a political rival lands from the air in a helicopter."
Mr Mulwa adds that politicians are emerging as the major buyers of choppers that can land just about anywhere unlike a fixed-wing aircraft.
Helicopters offer massive image builders, especially for politicians. Landing at a function is a lot more than just driving in. It sends an unmistakable message about one's financial ability, which to most Kenyans still hold sway when it comes to deciding who to vote for. The other benefit is the ability to cover much more ground in a much shorter time.
Two weeks ago, Water Minister Charity Ngilu and Planning assistant minister Peter Kenneth demonstrated what must surely be the convenience of having a chopper at the snap of a finger. At midday, the duo attended the UAP Ndakaini marathon.
By 3 pm, they were in Kitui attending another function and at 6pm, they were back in Nairobi in time for dinner — all without breaking a sweat or sitting through those tortuous roads for hours.
But for all their attractiveness and manoeuvrability, helicopters have range and speed limitations of between 240 to 300 kilometres per hour.
That compares badly with about 1000 kilometres per hour maximum speed for a Cessna Caravan. And because of high fuel consumption, helicopters can only be in the air for a maximum of five hours.
In 2011, Wilson Airport, which has always been the busiest airport in Africa for decades, has become even busier.
On weekends, political actors compete for available helicopters driving the business of air charters to record levels. Wilson Airport now hosts about 600 aircraft for hire from different companies.
It costs anything between Sh40,000 to 150,000  per hour to hire helicopter depending on how far one is going.
This can rise to more than Sh200,000 during peak seasons or at night.
For fixed-wings, it is much cheaper but they are mostly used for tours to the Maasai Mara, the Coast, Turkana, Samburu and to neighbouring countries.
Source-https://nation.africa/kenya
Kenya's Flying Millionaires: The Who Is Who in Kenya