Kenyan authorities to arrest Maasai warriors who killed a lion
Kenyan authorities to arrest Maasai warriors who killed a lion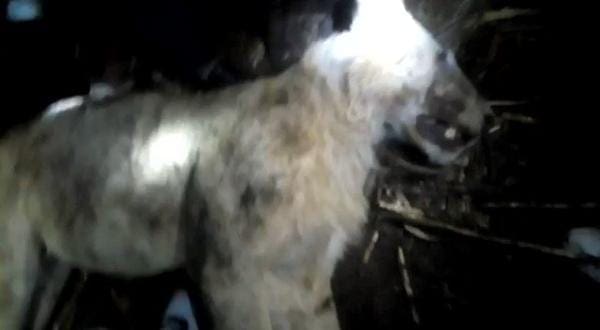 Maasai warriors who speared to death six lions in the outskirts of Nairobi will be arrested for killing wildlife, which is a crime in Kenya, an official said Friday.
The warriors killed the lions to satisfy a cultural tradition that ranks killing a lion with a spear as one of the highest honors a man can achieve, said Paul Mbugua, a spokesman with Kenya's wildlife authority, the Kenya Wildlife Service. After the warriors killed the lions they cut off the end of their tails to keep as trophies of their achievement, said Mbugua.
The Maasai of Ilkeek-Lemedung'I village — a collection of mud, stone and iron-sheeting homes 40 kilometers (25 miles) outside Nairobi near edges of Nairobi National Park — said Wednesday they grew tired of waiting for veterinarians to arrive while the lions devoured their goats, a precious commodity in their community.
Mbugua said the warriors did not heed calls by rangers to wait for vets to tranquilize the lions. Two adult lionesses, two younger lions and two cubs were then killed.
"We are reviewing footage and pictures from the killing to identify who did it. Even the perpetrators of the heinous act know that they have done wrong and have taken to their heels,'' Mbugua said.
According to U.S.-based Maasai Association, a group trying to preserve Maasai culture, lion hunting is a sign of bravery and personal achievement but hunting a female lion is prohibited unless she has posed a threat to humans or livestock. The association's website says that when the lion population was high, the community encouraged solo lion hunting.
Early Friday, one male lion killed a donkey a few miles (kilometers) from where the goats were killed, said Michael Mbithi of the conservation group Friends of Nairobi National Park. Kenya Wildlife Service rangers prevented members of the community from killing the lion in retaliation.
As Nairobi continues to grow, small towns on its outskirts are cropping up and expanding, in part fuelled by the demand for low-cost housing from the city's working class.
As Nairobi enjoys a boom in apartment and road construction, an expanding population center is putting heavy pressure on the animals, especially big cats. Nairobi National Park is the only wildlife park in the world that lies in a country's capital.
Killing lions is a crime in Kenya, but those who lose livestock to big cats frequently retaliate. About 100 lions are killed each year, and the country's lion population has dropped to about 2,000. Lions, especially ones who leave Nairobi National Park, which is not completely fenced in, are at risk. After Wednesday's killings, the park had 37 left, Kenya Wildlife Service estimates.
Source:http://articles.boston.com/2012-06-22/news/32371224_1_lion-hunting-lion-population-male-lion
Kenyan authorities to arrest Maasai warriors who killed a lion