Esther Arunga is back, says her life is in danger
Esther Arunga is back, says her life is in danger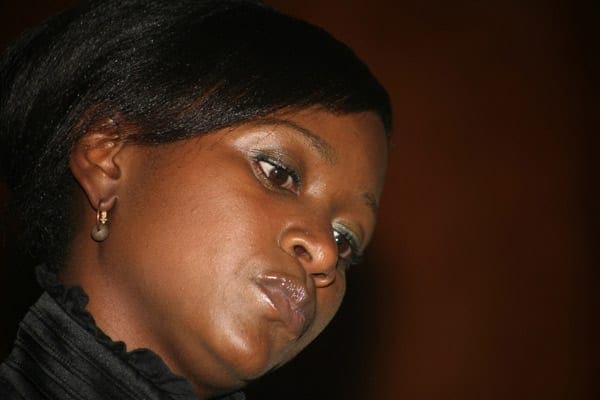 Esther Timberlake, the former TV beauty who took asylum in Australia early this year with her husband and child says she is doing just fine Down Under.
During an exclusive interview with Monday Blues on Saturday, Esther narrated shocking life threatening ordeals, which got them fleeing Kenya before seeking asylum in Australia.
"I am now employed as a barrister. My husband is a mining engineer. He is undergoing training at university," Esther said.
"We are now citizens here. The baby is also doing very well and we are expecting his citizenship papers out soon," Esther said.
The former KTN TV star said her dramatic exit from the media and the consequent controversies that rocked the local media fraternity two years ago made life unbearable in Kenya leading her to flee.
"Our lives were in danger. Some powerful people in Government were doing everything to make sure that our political bid would never work. At the same time, we were undergoing traumatising scrutiny and attacks from the press. It was so unbearable," she noted.
During the interview, the soft-spoken Esther said her quest to join local politics was unstoppable adding that she would be running for a top political seat.
"On day-to-day basis, strange people would trail us. My husband was warned to abandon me if he wanted to live. We escaped a total of seven bullet shots all along. We feared for our lives and left the country," she told MondayBlues.
Source:standardmedia.co.ke
Esther Arunga is back, says her life is in danger