Kenyan Diaspora Leadership Assembly to be Sworn in August 12

Kenyan Diaspora Leadership Assembly to be Sworn in August 12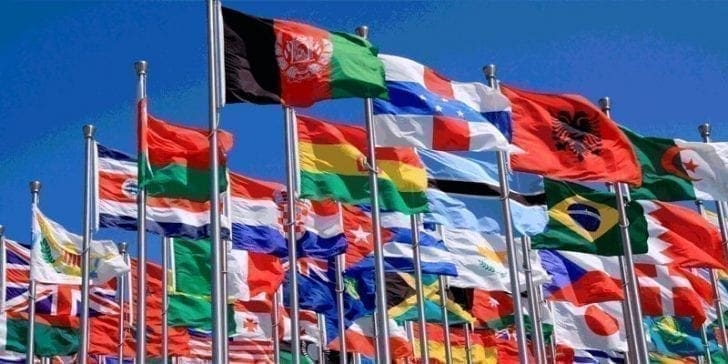 JACKSONVILLE, FL—August 9, 2012–The newly elected Kenyan Diaspora Leadership Assembly will be sworn in via teleconference to be broadcasted live over KPV Radio http://kenyaprogressivevoice.org/ on Sunday, August 12 from 2pm EDT (7pm GMT). According to coordinators, the KDLA, which was elected on July 13, has representatives from over 50 jurisdictions in USA, Canada, UK, Europe, Africa and Middle East.
Transition
Since the election, the Assembly has held four weekly sessions in which the members discussed the structure and operations of the assembly. The swearing-in ceremony will mark the end of the transition period and beginning of full operations.
Projects
The assembly is scheduled to roll out nine projects to be implemented right away. The ad hoc Projects Committee has been meeting every Tuesday and Thursday to fine-tune the projects for final ratification at the Assembly launch on Sunday.
Promise of a New Day for the Diaspora
The election of a Leadership Assembly was an important milestone for Kenyans in the Diaspora.
"I am very excited in joining Kenya Diaspora Leadership Assembly," said Njeri Mwai (Econ. Dev/Job Creation Sector Rep. ). "The establishment of KDLA makes me feel patriotic and proud to be a Kenyan. This is because I know that all over the world my fellow Kenyans in Diaspora are using every opportunity to ensure the development of fellow Kenyans.. The assembly will look to see how we can help our fellow Kenyans to eradicate poverty through economic development. Kenyans in the diaspora should embrace every opportunity to ensure that our country moves forward," said Njeri, who is a Finance and Banking expert.
Leadership Assembly member for UK, Sarah Richson, said:"Living in London hasn't made me less of a Kenyan, in fact it has made me acutely aware of how much of a Kenyan I really am. Thankfully being a member of the Diaspora Leadership Assembly meets my most basic need which is to have a platform where great minds meet to deliberate on common experiences, share expertise and help each other as a community of Kenyans regardless of our locations.  For me it is like a home away from home!"
Benjamin Waigwa, who represents Kenyans in Uganda, said: "KDLA makes me feel represented and gives me a voice to channel my contribution in various forms towards changing the life of Kenyans in the diaspora and back home. I urge the government, members and fellow Kenyans to give it all the due support as we take this journey of uniting Kenyans around the world."
Leaving the Past Behind
Kenyans in the Diaspora have not been able to participate significantly in Kenya's development in spite of their economic , intellectual and entrepreneurial strength. This has been caused by lack of a unifying authority that can produce spokespeople and thought leaders.
Self-appointed "leaders" with no authority to speak for the Diaspora have used this leadership vacuum to peddle their personal agendas . An elected representative body is a major step forward in strengthening Diaspora cohesion and empowerment in the development of Kenya.
"An elected member of the DLA would represent a region/country or a sector" the meeting ruled. An elected official shall be known as MDLA –short for Member of ( Kenya) Diaspora Leadership Assembly . The Assembly will consist of three types of representatives: 1. Those representing States/Countries 2. Those representing sectors 3. Those representing larger regions/subcontinents to constitute Board of Trustees. The list of representation areas/sectors can be found at http://hosted.comm100.com/Newsletter/Newsletter_Click.aspx?version=3&type=0&SiteId=100677&EmailId=376&UserOrContactId=19&clickUrl=tzicKj0S8hkRfEA3Zu0WiqqlZ%2BgT1e4hFQLeJ7oARyyq9%2Fg%2B5M4Ix17cXFEP%2FH3MYPELs3XsAEOrZLjAB64agg%3D%3D .
The elected officials will elect an Executive Governing Council from among them one week later on August 19.
The Assembly members will make their maiden speeches from 2pm EDT (7pm GMT), Sunday, August 12, and will be aired live via KPV radio. Listeners may follow the proceedings at www.kenyaprogressivevoice.org. Listeners are urged not call the radio lines or connect with the host on Skype because this is an Assembly session aired live–not the regular radio show. Those with questions may send any questions during the show by text to  +1-904-418-2608  or  +1-647-889-7410  or by email to [email protected]
For any questions, please send an email to infoATKenyadiasporadev.org or call  +1-904-418-2608