Church disowned Diaspora 'nun' eyeing senate position
Church disowned Diaspora 'nun' eyeing senate position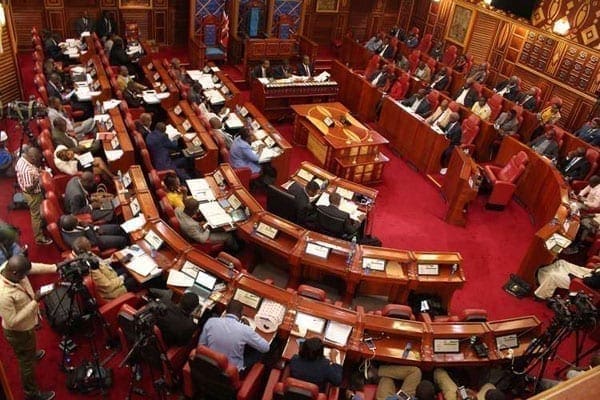 A former Catholic nun who is contesting the Siaya County senate seat was ex-communicated from the Catholic Church last October.
Ms Agnes Awuor was sent home for participating in politics against the church's doctrines. (READ: Nun leaves convent for murky politics)
Sister Michael Marie Rottinghaus, the Prioress of the Kenya Province, said the Vatican sent Ms Awuor a letter of dismissal on October 3.
"She is no longer a member of our congregation. She was dismissed last year and probably received the letter on October 23," Sister Rottinghaus said.
She said Ms Awuor, who joined the sisterhood in 1986, should stop using the title "Sister" because she was no longer part of the Benedictine Order.
"She is not a sister. She should not use that title," Sister Rottinghaus said, adding: "It is not possible to do both in our church and that is why she was dismissed."
On Wednesday, the Daily Nation carried the story of Ms Awour, who is seeking the Siaya senate post as an independent candidate.
She is expected to do battle it out for the seat with heavyweights like Lands Minister James Orengo and Finance assistant minister Oburu Oginga.
Ms Awour, who holds a PhD in Political Science and Master's in Education from the Dominican University in Illinois, US, said she was joining the race to bring change to the county.
"The people of Siaya need a voice that is young, independent and ready to serve, a voice of reason that can only be found in people like me," she said as she launched her bid.
Church leaders who shift spiritual gears to politics are no strangers to Kenya. Bishop Margaret Wanjiru of Jesus Is Alive Ministries is Starehe MP and also Housing assistant minister.
Maximum Miracle Centre's Bishop Pius Muiru unsuccessfully ran for the presidency in 2007.
Source:nation.co.ke