Two men charged with hate crime against Kenyan man in Wisconsin
Two men charged with hate crime against Kenyan man in Wisconsin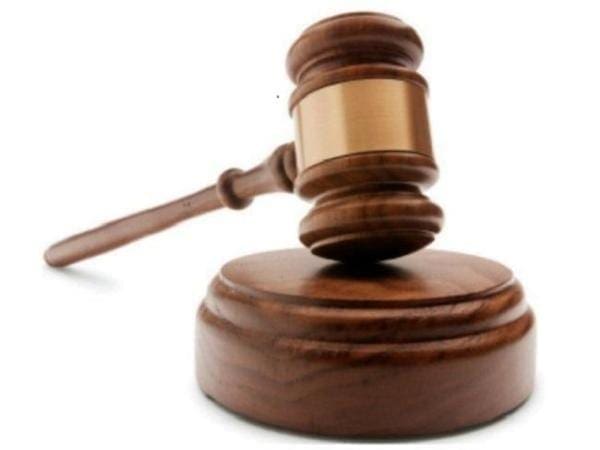 Hate crime charges were filed Thursday against two men who allegedly terrorized and threatened to kill a man from Kenya after taking him to a town of Perry home in Wisconsin.
Mageria Kamau, who lives in Blanchardville, a small town that straddles Iowa and Lafayette counties, told Dane County investigators that the two offered him a ride home from a bar in Blanchardville early on July 28. Instead, he said, they took him to the town of Perry home, where one of the men grilled him about what he was doing in Blanchardville, accusing him of being a terrorist or a spy, according to a criminalcomplaint.
Kamau told the investigators that Justin W. Hurst, 27, of Verona, and David H. DiMaggio, 49, of Mount Horeb, drove him to DiMaggio's house on Highway 78 and would not let him leave, even after he said he would walk home from there.
"No, we'll kill you," Kamau said he was told, according to the complaint.
Hurst and DiMaggio were charged with disorderly conduct as a hate crime. Hurst, a Kentucky native, was also charged with misdemeanor battery and false imprisonment, both as hate crimes, along with obstructing police. DiMaggio was also charged with possessing a firearm while intoxicated.
The two were originally charged with misdemeanors on Aug. 1. The addition of hate crime allegations on Wednesday increased the charges to felonies.
According to the complaint:
While Kamau was being interrogated, he told police, Hurst told him that he would cut off his fingers one by one until he revealed why he was in Blanchardville. Kamau said he was also slapped and threatened with a large metal belt buckle and was told repeatedly that he was going to die.
Eventually, the complaint states, DiMaggio told Hurst to take Kamau home. Hurst drove to the end of the driveway of the rural home and told Kamau to get out. Kamau said he called 911 as soon as he was out, then hid while Hurst and DiMaggio returned to look for him.
At one point, Kamau said, he heard gunshots. DiMaggio later told police that he had fired a shotgun twice. Kamau went to the nearest farmhouse he could find and got help.
When police later found Hurst driving on Highway 78, his blood alcohol concentration was 0.2 percent, more than twice the legal limit.
During an interview with police, Hurst at first denied that a third person was in his car, but later, using a racial slur, acknowledged that he had given a ride to a black man.
Later Hurst admitted that he and DiMaggio had met Kamau at a bar but said they did not force him to go home with them. He said he didn't know "how it escalated" but said he became upset because he claimed Kamau had made a comment about the military, which upset Hurst as a former Marine.
DiMaggio told police that Hurst kept interrogating Kamau and that when he saw him slap Kamau he told him to knock it off, and that's when Hurst and Kamau left.
Source: Wisconsin State Journal