Kenya's Most Expensive Cars And List Of Their Owners
Kenya's Most Expensive Cars And List Of Their Owners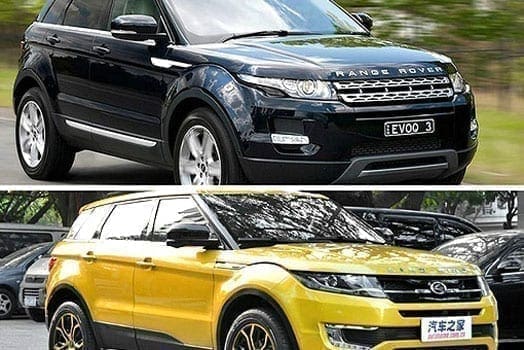 BMW is the fastest selling new luxury saloon car in Kenya after replacing rival Mercedes Benz. Data from the Kenya Motor Industry Association show that sales of the luxury cars fell to 53 units in the three months to March compared to 60 units the previous year. This came as DT Dobie, the Mercedes dealer, sold 11 units of the cars, down from 37 units and lost market leadership for the first time.
A survey done by the Star shows that there is a class of young Kenyans with very expensive machines. The one that beats them all is the BMW 760Li sold by Bavaria Motors on Mombasa Road in Nairobi for Sh36 million. For security reasons, the marketing team would not reveal who their first customer was.
The kind of cars on the road is evident that not only are motorists going for convenience, but also for safety, beauty and class. The 760Li boasts of a V12 6.0 litre engine making 535 horsepower, running through an 8-speed automatic transmission. All 7-Series models come with a brake energy regeneration system that helps save energy by managing the alternator to charge more when coasting or braking.
The 7-Series has a host of electronics that not only help increase safety and stability but help the 7-Series drive like a smaller sedan. BMW has other models like the X5 which is retailing from Sh16 million and BMW X6 for over Sh13 million.
Maina Kageni of Radio Africa Group and Wachira Waruru, CEO Royal Media Services, are owners of this classy X6. Other top BMW cars include BMW 5 series and BMW 3 series priced between Sh9.5 million and Sh20 million depending on the specifications and model. Imported M5s and M3s are already in the Kenyan market.
DT Dobie's Mercedes S600 class is one of the most expensive luxury cars, retailing at Sh25 million. Mathira MP Ephraim Maina owns one. The car has 5.5L V12 Twin-turbo 5-speed Automatic fully loaded.
Another expensive model is the CLS 500 which is going for Sh18 Million. Over eight units have been sold so far in the country. The twin-turbo 4.7-litre V8 powers the CLS 500 with 300kW and 600Nm of mumbo fed to the rear wheels via a 7-speed automatic.
Official fuel consumption is 9.9 litres/100km but around town that lube-smooth engine will use 14.7 litres to cover the same distance, even with the engine stop/start function.
The car comes with sensors sound, an audible warning if you approach the car in front too quickly, and the brakes will engage themselves to maintain a safe distance with the adaptive cruise control on.
CMC, sellers of Range Rovers and Jaguars, have something on offer too. Their expensive models include the Jaguar couple models for Sh21 million while the other Jaguar sedans are ranging from Sh15 million to Sh18 million depending on the specifications and the model.
Available models include the XF in two forms; the less timid XF Potfolio (3.0LV6 TDI,5.0L V8) and the more rabid maniac, the XFR, a stunning 5.0L V8 supercharged monster, churning out 510bhp of raw 'cat power', dashing off the line to 100kph in a staggering 4.9 seconds.
Also at CMC is the Range Rover Vogue 2012 TDV8 which comes with a 4.4-litre V8 bi-turbo-diesel and 8-speed sequential automatic; 2-speed transfer case and constant 4WD. Over 20 units have been sold for Sh20 million. These cars are very popular with politicians. Range Rover Evoque is the baby going for over Sh10 million and a very fast seller.
Another popular car during this campaign season is the Toyota Land Cruiser VX VDJ 200 series. The car sells for Sh16 million at Toyota Kenya. This is one car known for its offroad capabilities with luxury at the same time. Among the customers who own this car include politicians like Martha Karua, Uhuru Kenyatta, William Ruto and Musalia Mudavadi.
In the corporate world, Radio Africa Group chairman Kiprono Kittony and Safaricom CEO Bob Collymore driving this classy car. It comes with a 4.4-litrer V8 engine.
Other prestigious models available include the Toyota Land Cruiser Lexus LX570 only available at Valley Road Motors. The car is selling at Sh18 Million and has been spotted on Kenyan roads being driven by Nairobi gubernatorial aspirant Evans Kidero and Juja MP William Kabogo.
The Lexus LX 570 is powered by the same 5.7-litre, DOHC 32 valve V8 VVT-i engine that does duty on the Land Cruiser and carries the same state of tune with an output of 362bhp at 5600rpm and 530Nm of torque at 3200rpm. The V8 provides enough thrust to move this 3.3 tonne behemoth with 6-speed automatic with paddle shifts.
Other expensive cars on the Kenyan roads include the Cadillac Escalade owned by footballer Macdonald Mariga, Aston Martin DB9, Bentley Continental GT and Rolls Royce Phantom.
Source: The STAR
Kenya's Most Expensive Cars And List Of Their Owners