INVITATION TO KENYA INTERNATIONAL DAY OF PRAYER TELE-CONFERENCE ON FEBRUARY 23, 2013.

THE KENYAN INTERNATIONAL DAY OF PRAYER AND THE PRAYER TASK TEAM IN DIASPORA CALLS FOR A SPECIAL
DAY OF PRAYER – ON FEBRUARY 23, 2013.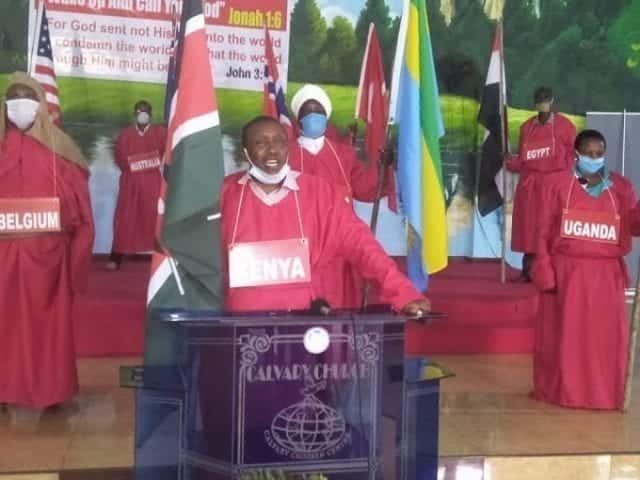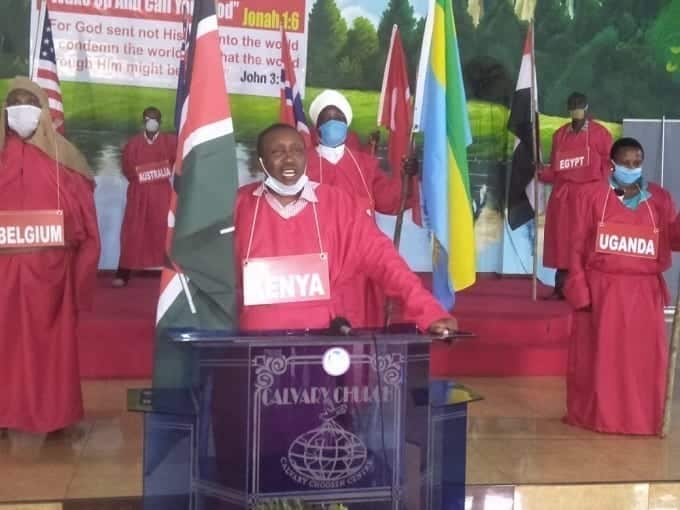 Dear Pastors, Ministers, brethren & Friends:
Receive warm greetings in the most precious name of our Lord and savior Jesus Christ.
Thank you so much for your Prayers and Participation in the Kenyan International Day of Prayers for the last few years. And as all of you will remember, every Year in the Month of February, Kenyan pastors, ministers, and all believers in Diaspora come together for a Special Teleconference Prayers.
On March 4th, 2013, Kenyans will have an opportunity to elect; not only the president, but also governors, senators, members of parliament, and officials at every level of government. Therefore, the year 2013 is very significant for all of us as Kenyans. This year also marks an important landmark in Kenyan history – it is the 50th year since the nation achieved UHURU from the British colonial domination in 1963. The year is therefore marked with celebrations and is being referred to as the year of JUBILEE. Additionally, this is the year that Kenyans will go to the polls under the new  constitution that was promulgated in 2010. We all must unite as Kenyans and come together to pray that the March 4th elections will be peaceful, and Kenya will not witness a repeat of the 2007 violence.
Therefore, in keeping with the vision and the burden of interceding for our Kenyan families and churches in Diaspora, and for our country of Kenya – you, your community, your fellowship, and your Church members are invited to prepare for, and to join us for a Teleconference of the International Day of Prayer Anniversary scheduled for on  February 23, 2013. This year, the prayers will be broadcast live simultaneously on two Radio Stations in Kenya, http://www.sayarertv.org/radio/ and  http://atgradiokenya.com/.Those in Kenya can tune to Sayare radio FM 98.7 (up country or ATG Global radio FM 91.1 (Nairobi and environs).Radio hosts on both channels will be Isaac Kariuki-diasporamessenger.com and Rev,Christopher Mutai-Sayare Radio TV Network.

Please remind every Kenyan to join us for the Teleconference on the  dates and time indicated below. Forward this message to your friends. Thanks and may our great God bless you mightily as you join us for this vital intercessory prayer..
WHEN? SATURDAY, FEBRUARY 23, 2013
TIME: Time – 9.30 ET, 8.30 CT and 6.30 Pacific time
The teleconference number to call is:
            218 -862- 7200       and the access Code is: 665639.
 Visit and join our face book page- https://www.facebook.com/groups/569731269706007/
Thank you.
Rev. Dr. Joseph G. Njoroge (Joe) Acting Chairman: Kenyan International Day of Prayer Team.
PRAYER TASK TEAM MEMBERS.
The Rev. Dr. John Kivuva-Florida
Pastor Jackson Kingori-Texas
Rev. Dr. Joseph Njoroge-Georgia
Evangelist. Isaac Kariuki-Maryland
Rev. Wambui M. Njoroge-Georgia
Bishop John Warui-London
Pastor Shadrack  Ruto-Texas
Bishop Manasseh Mankuleiyo-North Carolina
Pastor John Kipeen-Florida
Pastor Elistan Supeyo-Washington State
Pastor Jacob Gathogo-Alabama
Pastor Andrew Muthemba-North Carolina
Dr.Rev, Joseph Gichuhi – California
Pastor Paul Macharia- Missouri
Rev Samuel Kimohu- Massachusetts
Dr.Anne Mungai-New York
Pastor Gladys Maina-Indiana
Dr.Rev, Joseph Wamutitu-Georgia
Pastor Francis Kioko-Georgia
Pastor Martin Kathurima-Maryland
Evangelist Isabela Mwango-California
Rev,Stanley Karanja -Baltimore Maryland
Pastor Joseph Macharia-Phoenix Arizona
Bishop Armstrong Cheggeh-Kentucky
Pastor William Bittock- Texas
Dr. Ruth Maina-San Jacinto, CA
Rev. Dr. James N Njoroge-Virginia
INVITATION TO KENYA INTERNATIONAL DAY OF PRAYER TELE-CONFERENCE ON FEBRUARY 23, 2013.