Video: Mary Wambui given a rough Valentine's Day by Kibaki's men
Video: Mary Wambui given a rough Valentine's Day by Kibaki's men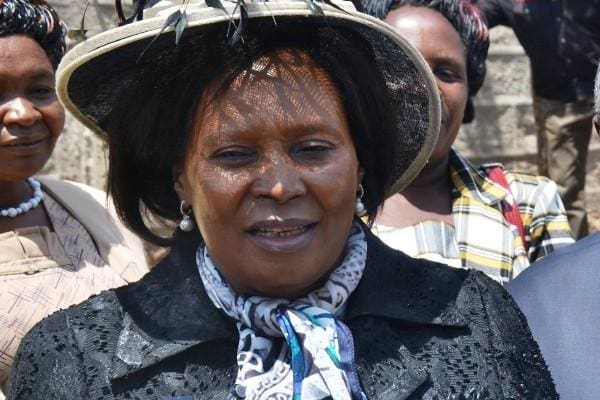 Thursday February 14, 2013– As lovers worldwide celebrate St Valentine's Day, Political activist Mary Wambui who is perceived to be President Mwai Kibaki's second wife was denied access after she attempted to meet President Kibaki in Othaya.
The Thursday morning incident happened as
Kibaki
was touring the area to inspect development projects he initiated 5 years ago.
President Kibaki's security blocked Mary Wambui, from meeting the President for no apparent reason.
Wambui
, who is vying for the Othaya parliamentary seat on a TNA ticket, tried to access the dais where the President was sitting.
The Head of State was commissioning the three projects namely; Munywe Community Center, Munyange Police Station and Othaya Boys Secondary School.
In Othaya School, officers manned the school gate as she approached while her Saba Saba Asili rival Gichuki Mugambi got access unhindered.
Speaking to journalists after the confusion, Wambui blamed her political rivals for the confusion urging the othaya people to make a wise decision on March 4th.
Wambui is eying the Othaya parliamentary seat on a TNA ticket but the First Family were angered by her win, since she trounced their preferred candidate Mugambi Gichuki during the TNA primaries last month.
Video: Mary Wambui given a rough Valentine's Day by Kibaki's men