Video: Raila on Al Jazeera-Clarifies his position on 2007 violence
Video: Raila on Al Jazeera-Clarifies his position on 2007 violence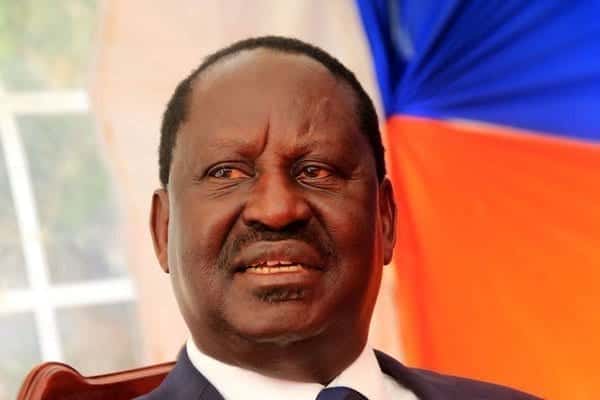 It is a general election that is being closely watched around the world – one in which the stakes are higher than ever before.
On March 4, five years after the worst political crisis in the country's history, Kenyans will vote for MPs, governors, senators and a new president to replace Mwai Kibaki.
One of the front runners for the top job is Uhuru Kenyatta, the son of Kenya's first president, who is charged with crimes against humanity by the International Criminal Court (ICC) for his alleged role in the post-election violence of 2007.
In an interview with Talk to Al Jazeera last month, he said: "If Kenyans do vote for us, it will mean that Kenyans themselves have questioned the process that has landed us at the ICC. But that does not mean that we will cease to cooperate because … we understand and recognise the rule of law and we will continue to cooperate as long as we are signatories to the Rome Statute."
In this episode of Talk to Al Jazeera, Odinga denies that the violence was perpetrated along tribal lines. He blamed the police for being behind the beating and killing of protesters.The other main competitor is Raila Odinga, the country's prime minster, whose defeat in the last election amid charges of rigging, turned tribe against tribe in a shocking explosion of violence that left more than 1,200 dead.
Odinga is widely seen to have won the last election but had to settle for the lesser job of prime minister in a coalition government following the disputed vote.
"I know myself who won the election. But I decided that Kenya was more important than an individual called Raila Odinga and hence the need to compromise and help the country to move forward. We didn't want to see too much bloodshed in our country," Odinga says.
Now he stands another chance to lead the country.
"I think the chances are better. I think that the manipulation that happened last time might not be repeated this time around", says the prime minister.
He also explained: "Kenyatta's and Ruto's communities put together only represent 30 percent of this country's population, there is still 70 percent."
Odinga says Kenya has turned the page on the bloodshed of five years ago. But in what some see as a flashback to the horrors of 2007 and 2008, episodes of inter-ethnic violence and killings have increased.
In addition, attempts to undertake ambitious land and police reforms whose need were exposed by the last election crisis, have yet to be pushed through.
In this episode of Talk to Al Jazeera, Raila Odinga discusses if Kenya can overcome its divisive ethnic politics and maintain its status as an African powerhouse.
Source:aljazeera.com
Video: Raila on Al Jazeera-Clarifies his position on 2007 violence