Kenya not safe for foreign journalists, says Obama

Kenya not safe for foreign journalists, says Obama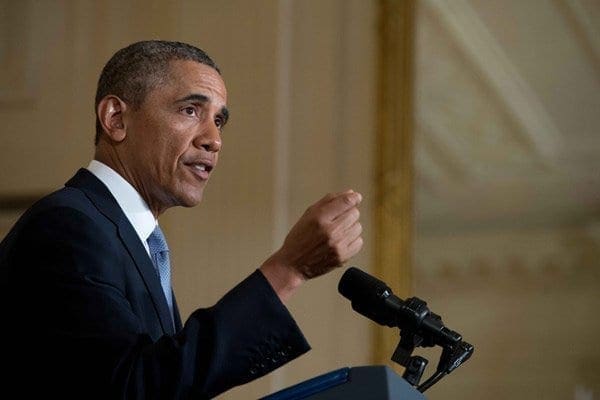 US President Barack Obama on Saturday said Kenya was a dangerous destination for international reporters.
In a speech in Washington to US journalists and political leaders, Mr Obama said in regard to foreign correspondents.
"They've risked everything to bring us stories from places like Syria and Kenya, stories that need to be told," he said.
Mr Obama did not explain why he coupled Kenya with Syria, a country devastated by a civil war that has killed some 70,000 people.
His remark was part of his speech at a dinner sponsored by the Gridiron Club and Foundation.
The annual event serves as an occasion for a US president to make humorous comments about politics and the media.
Mr Obama followed that tradition on Saturday night, but toward the end of his speech, he told the audience, "Now, I do want to end on a serious note."
He then prefaced his comment about Kenya and Syria by saying to the journalists in attendance, "the truth is our country needs you and our democracy needs you."
Source:nation.co.ke
Kenya not safe for foreign journalists, says Obama