Nduku: The Untold Story of My Dream Life with Mutula Kilonzo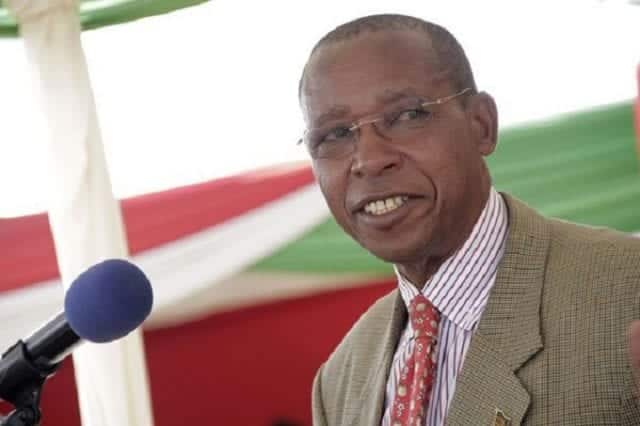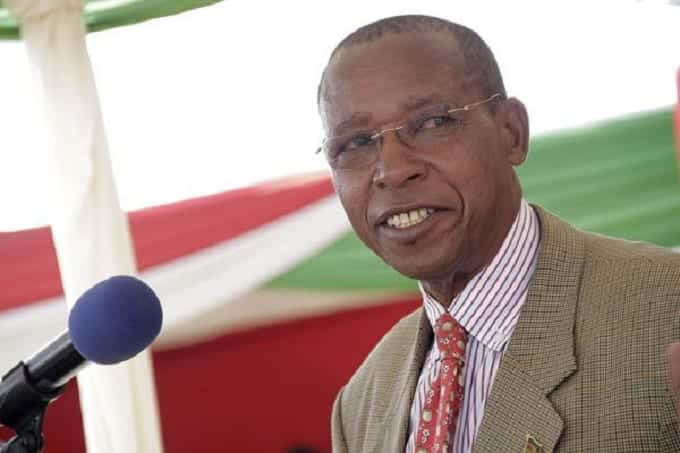 Nduku Musau and a workmate took notice of the smartly dressed lawyer, always in a blue or black suit with an office in Atlas House on Moi Avenue, across the road from what used to be the US embassy.
He had a peculiar habit of skipping lunch by spending the one-hour break in his car, a cream Volvo registration KRT 934. He would recline the driver's seat and take a lunch nap before heading back to his law office.
And she noticed him because he had an office also on the second floor. His name was Mutula Kilonzo, a slim, light skinned, handsome upcoming lawyer who had set up shop there after moving from a tiny office next to Jeevanjee Gardens.
It was a sign that his practice was beginning to flourish. She was then a pretty, innocent 22-year-old working as a secretary at Nelson Publishing Company, aneducational publishing firm also located on the second floor.
Nduku was a former student of Makueni Girls and later Kianda School, where her favourite subject was English and her sport netball.
She found the habit of sleeping in the car rather peculiar. She didn't think much more about it. But she could not avoid bumping into Mutula in the lift every so often.
It was on one of those encounters, when they were the only passengers on the elevator that he said something to her that rubbed her the wrong way. It was a comment he made about her attractive figure, the kind of comment a man does not make to a woman he has just met and is trying to get her attention.
She ignored the comment and could barely wait for the elevator bell to ring on the second floor. As soon as the elevator door was open she bolted out and into her office leaving him stupefied.  It was one cold afternoon in June of 1981.
Occasional visits
"I was really upset. I mean, really! I went straight to my boss then, and asked him: who the hell is that?"
She had noticed that Mutula and her boss had been interacting, including occasional visits to their office.
He replied: "He is a lawyer. His name is Mutula Kilonzo."
Nduku was firm; she read him the riot act. "I don't like him. I don't know him and I don't like the way he talked to me. I want you to talk to him."
He did and Mutula stayed away for a few days. But the man was stubbornly tenacious. The following week he could not contain himself anymore. The polished legal eagle used to winning court battles was finding the going tough. But he was not going to give in too quickly.
He returned to the battlefield more emboldened. "He walked into our office, I was at the reception, he sat on the visitor's seat facing me and declared: Unless you have lunch with me I am not leaving this office."
Nduku shot back. "I don't go out with married men."
She had noticed in the course of those unwanted interactions that Mutula had a ring, not on the traditional finger on the left hand but more of a fashion ring on his right hand. She assumed he must have been married. Mutula was up on his feet.
"Tomorrow I will bring you evidence to prove I am not married," he responded.  He left the office.
The following day, true to his word, he showed up with paper work confirming he had filed for divorce. The case had indeed been heard and only an absolute divorce decree was awaited.
"So you see, you have to go out with me. I have everything going for me, I am a tough lawyer, I am successful and I know you will not refuse me," he declared pompously.
Nduku studied his abrasiveness and bravado. He was so confident.
But there was one problem. She was engaged.
Says Nduku: "I told Mutula we could only be friends."
Nduku had been in a long distance relationship with a man who worked in the hotel industry in Mombasa. It had its challenges and she was not completely committed. Although she had accepted his engagement ring, she was still tottering on the fence about the relationship.
The man's parents had already visited her folks but Nduku had advised her parents not to accept their traditional gifts, not just yet. Mutula responded by telling her: "Ah, that ring. You are going to be sending it back tomorrow."
Nduku took a few days to think about the proposal. She put the ring in an envelope and mailed it to the gentleman in Mombasa with a note explaining that she needed to rethink his proposal. He was heartbroken.
So she agreed finally after playing hard to get to go out on a lunch date with Mutula.
The setting was Railway Club, a walking distance from their office building. Then, the restaurant was a flashy joint with a pricy menu and excellent food and a reputation for outstanding soup.
Across ridges
They both had soup, Mutula ordered fish, she had chicken. It was here that she stunned Mutula by revealing she was the daughter of Musau Mwania, a revered and affluent man from Ukambani whose fame travelled across the ridges.
"You can't be serious, you are the daughter of Musau Mwania?"
"Yes I am."
"He is client number three."
Apparently Mutula and Mwania knew each other. He was representing him. It's a small world. It was at this lunch that Nduku got to know a little more about the man who had upset her in the elevator a few weeks earlier. He had graduated from University of Dar es Salaam, set up his practice and had an office in Machakos as well. He told her about his family.
And they talked about his divorce. Mutula never felt intimidated that he was datingthe daughter of one of the richest men in Ukambani. He took it almost in stride, exuding plenty of confidence. He was also awestruck by her.
Mwania had a house off Kabarnet Gardens, just opposite then President Moi's private residence. Nduku occupied the house and every Wednesday, Mwania would visit Nduku on his business trips that brought him to Nairobi at least once a week.
The dates
Once Mutula figured out that arrangement, he shifted gears. He would drive every Wednesday evening in his cream Volvo into Kabarnet Gardens road into Nduku's house where he would find Mwania. Most times, the old man was surprised that his lawyer was visiting his daughter, but didn't think much of it.
The visits were casual and social, it was Mutula's way of winning his favour and getting the old man to accept him. But Mwania found the visits too coincidental that he finally cornered Nduku. What was going on?
"I am dating him." She replied.
The old man was quiet, his mind racing.
"Isn't he married?"
"He is divorced, "she responded.
Silence. He studied her eyes, he could tell she was considering a relationship with him. In his elderly, fatherly voice he told her: "You need to find out why he is divorced before you commit." It had bothered her why he was divorced. But once she read the court divorce papers, Nduku was convinced to take the relationship to the next level. She and Mutula grew close, but she grew even closer to one member of his family that became the glue to their blossoming courtship — Mutula's mother.
Rhoda Koki spent her time in their farm in Mbooni, which they both visited, but she adored Nduku and encouraged her. Her son Mutula had already proposed and Nduku had told him to give her three months to think about it.
Nduku's mother, the late Lydia Kavivi Musau, had passed on when she was 12. She had thirsted for a mother figure to cover the void and she found it in Koki who showered her with affection.
It was Koki, Mutula's mother who somehow won her over. One afternoon during their visit, they sat in the kitchen chatting with Mutula out of earshot.
Says Nduku: "I asked her to assure me that if I married Mutula she would accept me as her daughter."
She responded: "Go and tell your man yes (to his proposal) because I have already accepted you."
Mwania valued his daughter, he had a conversation with Mutula and told him he loved his daughter very much. He was a rich man and there was not much Mutula could offer him in exchange for her hand in marriage that he did not have. He just wanted him to care take of her.
He promised. So with Mutula's request granted, he brought the traditional three goats in Akamba traditions referred to as antheo. On August 7th 1982 they were married in a traditional wedding ceremony. She was now Nduku Mutula.
Recalls Nduku: "There was something special about the number seven for him. He was born in July and we got married on the seventh day of August." Before the wedding, Mutula had a conversation with her. "He told me now that you are going to be my wife, nobody else can be your boss. You are mine and mine alone".
So Nduku quit her job at Nelson Publishing and agreed to be a housewife. Nduku says that all through their years, Mutula never held back his affection for her. As a housewife she threw herself into interior design and bead making which she has had a passion for.
Mutula supported her pursuits, but he had also promised her something else. Within their first five years of marriage he would buy her a house. They were currently residing in Ngei Estate phase 2, but he wanted to take her to the leafy suburbs of Nairobi.
In 1985 he took her on a drive to see a housing project being undertaken by his client, House of Manji, in old Runda. Nduku loved the house and at a cost of Sh1.5m he bought it.  And predictably on the seventh month, July, in 1986 they moved to their new home.
Grazing land
Mutula had a rose garden designed in the compound so that the flowers spelt her name.  And every so often he would pluck a rose stem and give it to her as a sign of his affection. He was very romantic.
He signed his valentine cards kitutu (starch), a nickname that stuck because Mutula was fat when he was born.
He gave her another promise; in five years he would build her a bigger house, which he did in the present day Gigiri, the house they currently reside. The house was carved out of a grazing land and purchased in 1989. Their new house was completed in 1992 and they moved in.
"Our life together was amazing. We had lunch together every Wednesday. He loved Chinese or Japanese. He loved dancing and a night out clubbing on Friday or Saturday was common in the early years of our marriage. He was a health fanatic and enjoyed working out," she recalls.
He had been a smoker and used to drink. Nduku recalls his passion for alcohol that even led him to carry muratina back to his University of Dar es salaam room during his studies there. "One day (during his first marriage) he woke up and declared: I will not drink or smoke anymore".
He stopped and never returned to either habit.
Like every marriage, it had its high and its rocky moments. During those difficult times when there were lows, Mutula would be silent and not talk when he was upset about something. "I used to call those moments nil by mouth. After a few days when he recovered from what had upset him, he would tell me: Woman, do you know that I love you very much?"
Then they would pick up from where they left off.
Besides, the man had a penchant for surprises. Nduku's birthday falls on June 24. In May 2011, just two weeks shy of her birthday she was called by the house security to alert her that she had visitors from CMC, the motor dealership. She asked for the visitors to be ushered into the compound.
After an exchange of pleasantries, they asked her outside the house. They had something to show her. She stepped into the Gigiri sunshine and behold her eyes were drawn to a brand new dark VW Toureg SUV sitting proudly in the parking lot.
Her eyes glazed over the car in astonishment. It was her birthday present from Mutula valued at Sh8 million. She was overwhelmed. The vehicle's last four digits are 748K, to denote July 1948, which happens to be Mutula's birthday, and K for Kilonzo. One other vehicle in his stable shares the same last four digits.
Mutula also had a taste for jewelry, recalls Nduku: "Every piece of jewelry that I wear, he bought. He had taste and selected them himself."
Source:https://www.standardmedia.co.ke/
Nduku: The Untold Story of My Dream Life with Mutula Kilonzo