Lax screening of foreigners entering Kenya a major concern
Lax screening of foreigners entering Kenya a major concern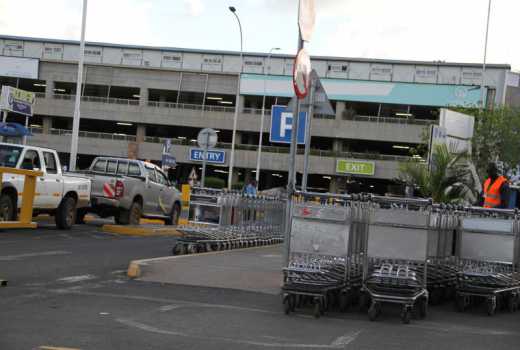 A new Director of Immigration has taken office only to learn that foreigners entering the country are not thoroughly screened.
Jane Waikenda officially took the docket at the Ministry of Interior and Coordination of National Government on Monday.
While meeting heads of departments at Nyayo House Wednesday, Ms Waikenda was told foreigners entering the country were no longer screened.
Ms Waikenda had demanded to know how security screening was being undertaken to ensure people who could be a threat to national security do not gain access to the country when one of the bosses quipped: "We stopped."
But the new director, who before her appointment was administrative secretary at Kenya Police, said issuance of passports and visas is a security issue.
"We have to reform that entire sector, how have you been doing this in the past, do you have efficient screening process of people who want passports or visas?," she asked.
"No, we stopped the screening," responded one of the heads of departments attending the meeting.
It is feared the move to cease the thorough screening is to blame for rising insecurity and terror attacks in the country.
People of questionable character could also have entered the country and illegally obtained documents allowing them an extended stay.
During the meeting, it was noted that the government no longer carries out due diligence of auditing foreigners who seek to have passports or visas to enter the country.
It was not immediately clear why the critical and mandatory screening was stopped because no explanation was given.
Ms Waikenda warned that it will not be business as usual during her tenure and questioned: "Does it not bother you that you are issuing important documents to people whose background or mission you do not know ?"
"It is regrettable that some of the documents issued by the department have fallen in the wrong hands jeopardising national security. You will have to embrace change because my office will not tolerate people who do not add value to the department," she said
She put immigration officers working at the airports and border controls on the spot cautioning that they will be dealt with severely if they allow suspicious persons to enter the country.
The former Immigration and Registrar of Persons Ministry has been on the spot for graft and allowing unauthorised entry of illegal immigrants into the country.
But Ms Waikenda promised to transform the department to conform with the Jubilee manifesto within 100 days.
"The truth is that we have 100 days to get everything right, no guess work, no mistakes. You must ensure you have a copy of that manifesto by tomorrow (Thursday).
All our officers are advised to strictly and consistently scrutinise all the primary documents they receive when different clients make different applications for immigration services," she said.
Previously, Ms Waikenda, a career civil servant also worked as deputy secretary at Kenya Prisons and deputy secretary Immigrations.-nation.co.ke
LAX screening of foreigners entering Kenya a major concern