Ruto can return to Kenya for a week over Westgate – ICC
Ruto can return to Kenya for a week over Westgate – ICC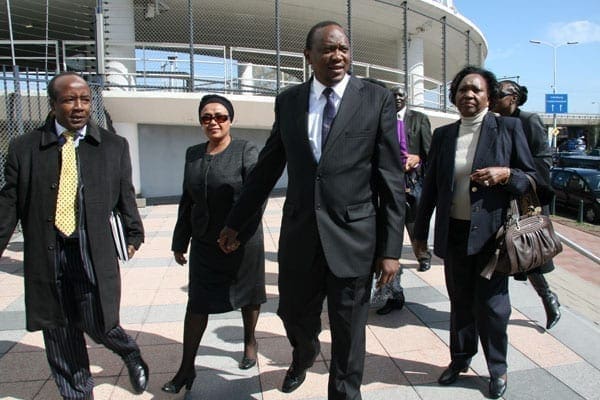 NAIROBI, Kenya, Sep 23 – Deputy President William Ruto has been given a one-week break from his International Criminal Court (ICC) trial following the devastating attack at the Westgate shopping mall.
The Judges in Trial Chamber V(a) have also sent condolences to families of victims in the siege, which entered the third day on Monday.
The judges were however yet to decide if the trial would proceed in Ruto's absence, or whether it would be adjourned entirely.
"In the light of the circumstances… the Chamber does excuse Mr Ruto from the proceedings before the court… for one week only," Judge Chile Eboe-Osuji ruled at an urgent hearing.
The Deputy President's lead Counsel Karim Khan had told journalists earlier on Monday morning that the judges had allowed the case to proceed without Ruto for two weeks, but the Prosecution appealed against that decision leading to the one-week compromise.
Ruto had requested for adjournment of the case to allow him travel back home to deal with the terrorist attack.
"The defence for William Samoei Ruto urgently requests the trial chamber adjourn the trial proceedings in this case in order that Mr Ruto can return to Kenya to deal with an ongoing and extremely serious matter of national security," read the request letter signed by Khan.
At least 68 people have been killed in the heinous attack with hundreds others suffering serious wounds after Al Shabaab attackers took over the up market mall on Saturday.
Israeli security elites are already in the country providing assistance to their Kenyan counterparts.
The chilling attack has gripped the world's attention and reports coming in indicate that British Prime Minister David Cameron has cancelled an overseas trip to go back home and head a top level emergency security meeting over the Kenyan situation.
Kenyans and foreign nationals are among the official 68 figure of those that have lost their lives.
About 10 to 15 armed militia men and women took control of the mall and were still holding hostages inside the complex on Monday.-capitalfm.co.ke