Musalia Mudvadi attacks Raila Odinga over Bungoma by-election
Musalia Mudvadi attacks Raila Odinga over Bungoma by-election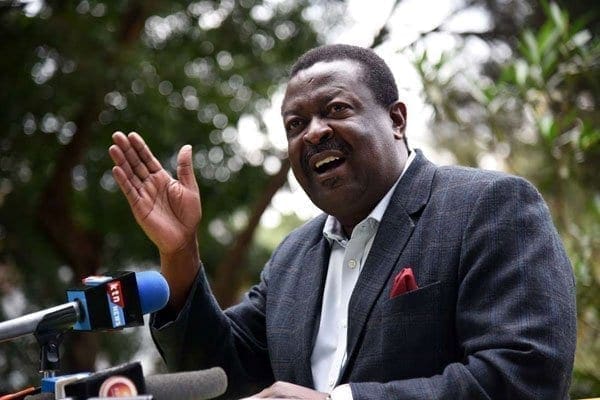 Amani leader Muslia Mudavadi continued firing salvos at his former friend Raila Odinga as they took opposite sides campaigning for bitter rivals in the Bungoma Senate by-elections. While Mudavadi has thrown his weight behind New Ford Kenya's Musikari Kombo, Raila has stood by CORD coalition's co-principal Moses Wetangula kicking the temperatures higher in Bungoma County ahead of the December 19 poll.
A seemingly bitter Mudavadi issued a strong worded statement to the media responding to Raila's allegations that he was seeking for a job in the Jubilee Administration.
Here is the verbatim statement of Mudavadi as sent to newsrooms: "There is a polite though unwritten rule of civility in Kenyan politics that national leaders shall not engage in personalised and disparaging attacks on fellow leaders. This rule on decent politics has been observed religiously by most but inevitably and brazenly broken by Raila Odinga with character assassination and vitriol on other leaders. He has alleged that I and my colleagues in Amani Coalition are using the Bungoma by-election to gain favours from government. Yet Raila is on record lobbying for an appointment as a mediator.
Deceit and doublespeak is not attractive to me; Raila welcomes President Uhuru Kenyatta in Nyanza with open arms, but tells the people of Bungoma not to work with government. Is there a Kenyatta government for Raila and a Raila colony for the Bungoma people? Raila must know by now that the imperial disguise he wears in dividing communities in western Kenya has come to an end. A new dawn and consciousness has emerged out of the March 4 elections. He must check his condescending attitude. Raila should be the last person to condemn cooperation with any government in power.
I remind Raila that he is conspicuous in embracing political cooperation deals with successive regimes and therefore has no moral ground to scold others. Whichever revisionist name maybe fashionable to Raila, NDP/Kanu, LDP/NAK, ODM/PNU under the National Accord and Cord are all forms of cooperation. Raila alleges Amani Coalition is confused. Amani has presented a united front in the Bungoma by-election unlike the discord in Cord. Nonetheless, nobody appointed Raila to prefect and to police other political parties on how to conduct their business.
I would take Raila's pantomimes seriously were he to reflect and address the subtle but loud messages his strongholds are sending to him about pragmatic approaches to development versus illusions of greatness and political rhetoric. One cannot masquerade for ever. The image of infallibility he projects is meant to hide a tumultuous implosion in his party. And the solution is not to panic and divert attention by dwelling on Musalia."
–standardmedia.co.ke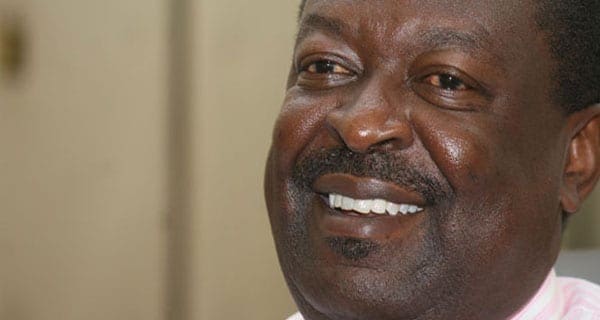 Musalia Mudvadi attacks Raila Odinga over Bungoma by-election