Are These Kenya's 50 Greatest Songs? 50th Independence Day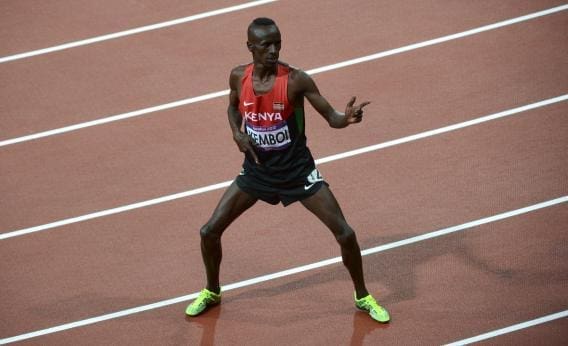 As we gear up for the big bash that is Kenya's 50th Independence Day celebration, the party mood is here with us.
What better way than to pick the songs that Kenyans have danced to over the years? Well, Bruce Odhiambo has released a list of potentially controversial Kenya's greatest 50 songs.
Most of the songs are part of what has become Kenya's entertainment culture and we love to sing along to. However, i get the feeling that some other great songs and artists are missing from this list.
The The big winners are Fadhili Williams, Les Wanyika and Gidi Gidi Maji Maji who have two songs each on the list.
Check them out and let us know which song you want in or out!
1963-1973
Fadhili Willimans
Helule – Daudi Kabaka
Dereva Kombo – Fundi Konde
Malaika – Fadhili Williams
Pole Musa – Peter Tsotsi & Nachil Pitchen.
Taxi Driver- Fadhili William & Malaika Boys
Maoni ya Twist- John Nzenze
African Sunset- The Bata Shoeshine Boys
Someni Vijana- David Amunga
Murata, I love you- Daniel Kamau (DK)
Mtoto si Nguo" by John Mukabi
1973-1983
Les Wanyika
Higher – Kelly Brown
You Can Do It – Slim Ali And The Hodi Boys
Sina Makosa – Les Wanyika
Jambo Bwana – Them Mushrooms
Lunch Time- Gabriel Omollo
Bwana Nipe Pesa –Super Mazembe
Cucu wa Gakunga- John Ndicu
Embakasi – Mangelepa
Amka Kumekucha – Maroon Commandos
Isabella Muga-Owino Misiani/ D.O Shirati Jazz.
1983-1993
1. Karubandika – Kasaloo Kyanga
2. Adamu Na Awa – Mary Atieno
3. Shauri Yako – Nguashi Ntimbo
4. Mama Lea Mtoto – Safari Sounds
5. Afro – Les Wanyika
6. Hinde- Nyumba ya gorofaa- African Vibrations Band
7. Stellah- Freshly Mwamburi
8. Vidonge Vyao — Maalika
9. Achie Maria – Ochieng
10. My Land is Kenya- Roger Whitaker
1993-2003
Gidi+Gidi+Maji+Maji
Mama Mia – Chameleon (Ugandan)

Tafsiri Hii- Kala Mashaka

Unbwogable – Gidigidi Majimaji

Mos Mos – Esir

Kenya Only- Eric Wainaina

Ninanoki – Nameless

Uhiki- Hardstone

Ting Badi Malo- Gidi Gidi Maji Maji

Total Ballaa- Poxy Pressure

Dunia Mbaya- Princess July
2003-2013
Ndoa Ya Machozi – Tony Nyadundo
Riziki – Jamnazi
Kuna Dawa – Esther Wahome
Kiasi- Jua Cali
Kisumu 100 – Susan Owiyo
Money Lover – Sauti Sol
Kigeugeu – Jaguar
Tobina – Daddy Owen
Kadhaa – Nonini
Taunet Telel- Emmy Kosgei
-niaje.com
Are These Kenya's 50 Greatest Songs? 50th Independence Day