Equity Bank founder's son Joseph Tharuma Munga in ICU after 'fall'
Equity Bank founder's son Joseph Tharuma Munga in ICU after 'fall'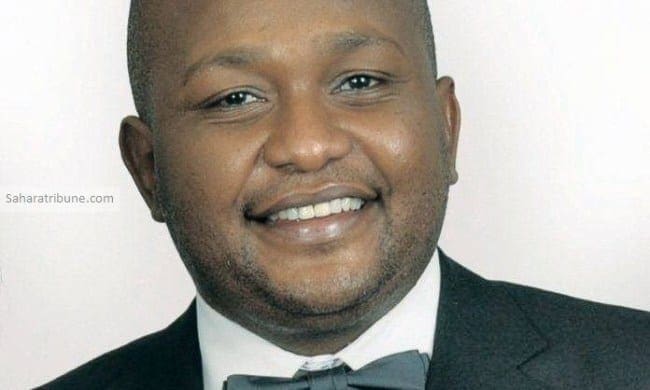 The son of a top banker is fighting for his life after he allegedly fell off the second floor of a nightclub in Westlands under unclear circumstances.
Police have launched investigations into the Friday morning incident to establish whether the victim was pushed or he jumped.
Mr Joseph Tharuma Munga, 38, a software engineer and the son of Equity Bank founder and chairman, Mr Peter Kahara Munga, allegedly fell from the second floor of Black Diamond club situated at Bishan Plaza on Mpaka Road.
Mr Munga, also the director of Provident Equity Limited, had gone to the club at about 2am on Friday, and was having refreshments.
Witnesses told the police that as he was leaving the club at around 4.30am, they heard screams but later found him downstairs with head injuries. He is admitted to the Intensive Care Unit of a city hospital in critical condition.
The Directorate of Criminal Investigations boss, Mr Ndegwa Muhoro, on Sunday instructed the Gigiri CID boss to take over the investigations from Parklands police station, where the case was first reported.
Detectives are also yet to establish the identity of a man who escorted two women to the station and identified himself as a CID officer based at Central police station, Nairobi. The man has allegedly gone underground.
The two women were found in possession of the victim's phone and wallet. They have since been released after interrogations.
A Closed Circuit Television (CCTV) footage seen by the police showed that, the two women left the club before they were followed by Mr Munga a few seconds later. He is however seen leaving the restaurant alone, before screams are heard a few minutes later.
Preliminary investigations indicated that Mr Munga left Gypsy's club for Black Diamond at around 2am.
He later ordered for food which he ate with the women.
He then left shortly for the ATM to withdraw some money and came back a few minutes later and joined the same women.
His vehicle, a black Toyota Lexus, was found at the parking lot and later towed to Parklands police station.
SIMILAR CASES
Others killed or injured during drinking sprees in Westlands:
MERCY KEINO
On the night of June 17, 2011 a University of Nairobi student was killed during a party that was attended by Kiambu governor William Kabogo at the Wasini Luxury Apartments. Mr Kabogo, the then Juja MP allegedly assaulted Ms Mercy Keino several times after she "started misbehaving when she got drunk" Ms Keino and several others had been drinking from about 8pm, before Mr Kabogo and his bodyguards joined them.
Ms Keino allegedly got drunk and chaotic, something that infuriated Mr Kabogo. Her body was later found along Waiyaki Way.
DR JAMES NG'ANG'A MUIRURI
On January 24, 2009 son of former Gatundu North MP Patrick Muiruri was shot dead outside a nightclub in Westlands after a bar brawl.
Dr James Ng'ang'a Muiruri was shot by the then Capitol Hill police post boss Inspector Dickson Munene. Inspector Munene was later sentenced to hang for murder, together with his ally Alexander Chepkonga.
Ng'ang'a was shot dead after an argument in the bar led to a confrontation which spilled outside the club. Justice Warsame concluded that the action of the two was reckless, and unwarranted and that Inspector Munene should have called for reinforcements instead of resorting to use his gun.
MR MUCHEMI WANJUKI MUCHEMI
In January, the son of former Solicitor-General Wanjuki Muchemi was found dead at home. Mr Muchemi Wanjuki Muchemi had a cracked skull.
The body of Muchemi Junior, 31, a law student at a university in the UK was found on the sofa in his father's house.
He had remained behind when his father and mother travelled to Rwanda for holiday. Nairobi CID boss Nicholas Kamwende Monday said that investigations showed that he could have fallen down while he was alone in the house.-nation.co.ke
Equity Bank founder's son Joseph Tharuma Munga in ICU after 'fall'