Interesting twist: Court reinstates Wambora as Embu Governor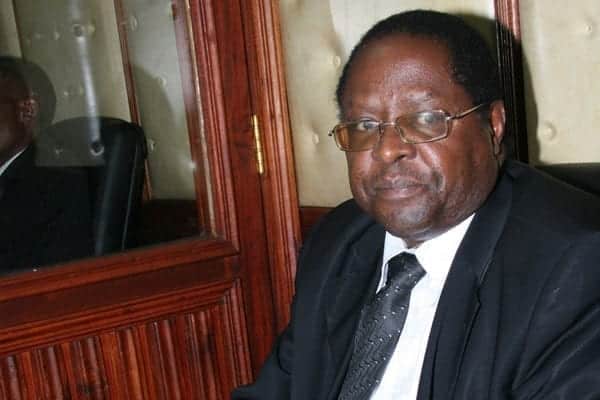 NAIROBI, Kenya, Feb 19 – The High Court in Kerugoya has reinstated Martin Wambora as Embu Governor. The order by judges Hedwig Ongudi, Cecilia Githua and Boaz Olao will remain in force until a case filed by Wambora challenging his impeachment is heard and determined.
The case is due for hearing on Monday next week.
Wambora's removal from office was set in Motion by the Embu County Assembly and culminated in an impeachment vote at the Senate last Friday.
He was found guilty of violating public procurement and public finance management laws as well as the Constitution.
Martin Nyaga Wambora (born 9 April 1951) is a Kenyan politician. He is the first governor of Embu County in Kenya[1] after winning on a TNA (The National Alliance) ticket in the Embu gubernatorial elections which was conducted in March 2013.
He would later become the first Governor in Kenya to be impeached not once but twice but he successfully challenged the impeachment later and overwhelmingly Re elected in 2017 winning his 2nd term in office.
He was a former member of parliament for Runyenjes Constituency from 2003 to 2007. Prior to becoming the governor of Embu county, he served as the chairman of the board of Kenya Airports Authority and led to its winning of the two most prestigious airport industry awards in 2011.
He went to Muragari Primary School in Mukuuri (Runyenjes). He holds an MBA from the University of Hartford (US), postgraduate diploma in public management and rural development from the University of Connecticut (US) and a B.Sc. in political science from the Makerere University-Wikipedia
Interesting twist: Court reinstates Wambora as Embu Governor