Kenyan pastor charging Sh1,000 'to know if you will go to heaven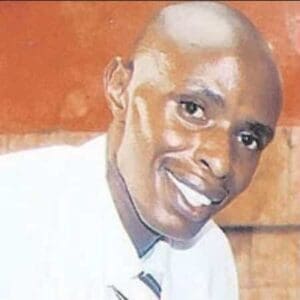 Pastor Thomas Wahome of Helicopter of Christ Church is charging his congregation Sh1,000 each to check whether anyone's name is in the book of life. The pastor has for the past two weeks been charging the amount as Thousands of followers flock to him to know if they will enter heaven.
"I am shocked. My friends told me their names are in the Book of Life and I should also go to check if I will be allowed into Heaven," says Sheila Mbaya, a married mother of one. Last year, Pastor Wahome was charging Sh1, 200 to anyone who wanted to touch his clothes promising they will be healed all their ailments. In the Bible, a woman touched the clothes of Jesus and was healed of her bleeding problem (Mark 5:21-34).
When The Nairobian called Wahome through his official number, the call was received by Pastor Salome. She indeed confirmed that it would cost Sh1, 100 to get to know if one's name is in the Book of Life. "Send the money to this number, 07XX032000 (number concealed) and then come tomorrow at around 10 in the morning. The bishop will then tell you if your name is in the Book of Life," she said.
In 2011, Wahome was involved in a divorce case with his estranged wife who demanded Sh300,000 for upkeep. During the court proceedings, it was revealed that Leah Mueni said Wahome earns millions from tithes, offerings and from selling anointing oil and water. In her court papers, Leah said Wahome, whose crusades and Sunday services are aired on TV. 500 people per day and each of them parts with Sh10,000 to see him. Mueni accused Wahome of spending thousands of shillings on a lavish lifestyle while she and the children were left languishing in poverty. She was seeking an order requiring Wahome to give her two vehicles saying the pastor owns a Toyota Prado, a Lexus, two Mercedes Benz and a Pajero. On his part, Wahome wanted the court to order that the children undergo a DNA test first, to establish their paternity.
standardmedia.co.ke