HILARIOUS- XYZ's 'Mwaniki' Capitalises on Lupita Nyongo's Oscar Win
HILARIOUS- XYZ's 'Mwaniki' Capitalises on Lupita Nyongo's Oscar Win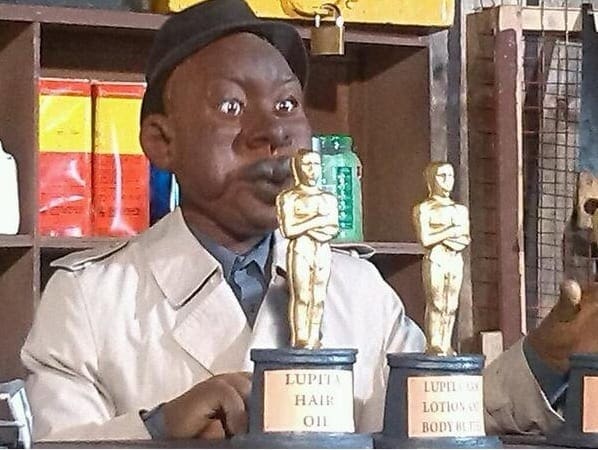 Biashara ni Biashara: Guess who's back?..it's Mwaniki..the very industrious character in your favourite political satire show XYZ.
The character is used brilliantly to portray the business-mindedness nature of the Kikuyu hence the name Mwaniki. He capitalizes on almost everything.
On the show that is set to air this Sunday, Mwaniki will be capitalizing on Lupita Nyongo's Oscar win to make a quick buck.
Here's a photo of Mwaniki with his newest merchandise
HILARIOUS- XYZ's 'Mwaniki' Capitalises on Lupita Nyongo's Oscar Win