Jared Obuya: From Herdsboy To Hollywood's best productions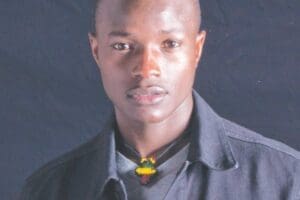 From a herdsboy in Nyanza to the runway in the US city of Atlanta, Jared Obuya's story is more than captivating. Featured in some of Hollywood's best productions,
BUZZ: When did you leave Kenya for the US?
A: I left in September 2003 after failing to do so for eight years.
A: I really wanted to reunite with my mother, who passed on last year. She went to the US when I was young and I needed her a lot. I lived in the village with relatives who really didn't care much about me. I needed my mother and also further my education.
Q: Was life that harsh at home?
A: Yes, I lived in different villages during my childhood. While in Ahero, near Kisumu, I was forced to plant rice, take care of cattle, watch over after my little cousins and just do everything else that my elders wanted me to do. While in Kisii, there were tribal clashes in 1992 and I watched horrific scenes of war.
Q: How did your early life impact your current life?
A: Nothing came on a silver platter for me, I have had to work hard all my life. However, with or without what I have right now, I am still a village boy.
Q: Tell us about your family.
A: My dad Gordon Osano is a Kenyan policeman. He kept on being transferred so he was never at home while I was growing up. My mother Ceciliah Okeyo, used to work with Kenya Fisheries. She wasn't always there physically but she would come to visit my siblings and I once in a while. I am the second born with two brothers and a sister.
Q: Had you planned to become a model when you left Kenya?
A: I was only 17 when I left Kenya for the US and had no idea what modelling was. I simply had no plan, I just wanted to get to America.
Q: What were you doing in the United States before you began modelling?
A: I did several casual jobs in different retail stores and nursing homes. It was at Abercrombie and Fitch, an apparel and lifestyle store, that I first modelled.
A: I was in a club in 2011, dancing with a beautiful girl when a guy called Rod took photos of us. He looked for me later and asked me if I could do a photo shoot at his studio the following day. That's how my modelling career started.
Q: What was your first job after that encounter?
A: A photo shoot I did for a Los Angeles-based clothing line.
Q: How has it been so far?
A: I am a few years into it but I still get excited and nervous in front of the camera.
Q: What fashion lines and companies have you modelled for so far?
A: Well, other than the first store I modelled for, there is now P. Diddy's Sean John, AKOO Clothing , Jay Z's Rocawear, Macy's and Sears.
Q: Who are some of the American celebrities you have worked with so far?
A: Rappers P.Diddy and T.I., actor Boris Kodjoe, singer Ciara and Tyson Beckford, among others. In the fashion industry, it is possible to meet big celebrities by either hanging out with them or just being around the same area and that is humbling.
Approximately how much do some of the gigs you have landed in your profession pay?
It depends on the brand you are modelling for and the terms in the contract, but it ranges from $5,000 (Sh430,000) to $60,000 (Sh4.3m).
Q: Where in the United States are you based?
A: I am in Atlanta, Georgia.
Q: Your profile says you appeared in Hollywood production of 'The Real Housewives of Atlanta'?
A: Yes, I had a minor role in the series after a tough auditioning out of over 300 models who wanted to be in it.
Q: How was the experience?
A: I loved it; the cast is fun on and off set.
Q: Then you were in another Hollywood production 'T.I. & Tiny: The Family Hustle'…
A: I have appeared in two episodes of the show. The entire family is fun to work with and to hang out with. They are so funny and quite ordinary.
A: I am taking acting classes because my agent has been asking me do so for a year now. Despite my success, I am still humble and very down to earth. I eat and love sugarcane – get me that and we will be best friends.
Q: I can run fast and I am a good soccer player plus a Manchester United fan. I still speak very fluent Swahili and Ekegusii and a little bit of Dholuo, so I'm not American yet.-nation.co.ke