SHOCKING: WHY YOU SHOULD BE AFRAID IF YOU HAVE DREADLOCKS
SHOCKING: WHY YOU SHOULD BE AFRAID IF YOU HAVE DREADLOCKS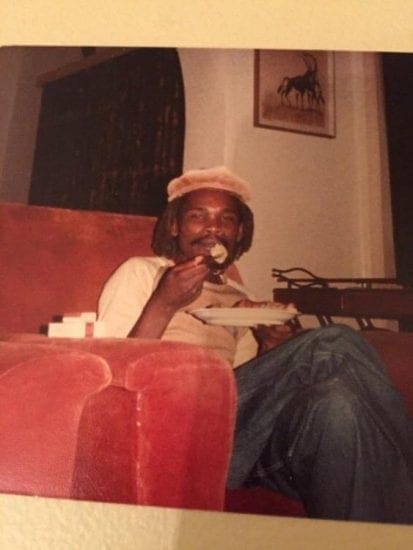 The high demand for dreadlocks is breeding a new type of thief in Nairobi; thugs are shaving people in salons and matatus.
Last week, a tweet by Tom Makau claiming that a famous salon in Westlands was raided by thugs who shaved all the clients and took away their locks sent shivers down the spines of dreadlock enthusiasts.
Two days earlier, Brenda Okwiri's locks were cut in a matatu on her way to South C.
Six inches
"When I was boarding the matatu, I noticed two young men whom I had seen at the supermarket earlier. The one with a black backpack greeted me as he got into the vehicle. I sat on the second last row," she said.
She added that the two secured a seat in front of her but immediately went to the rear seats after she took hers.
Brenda said during the short journey, she was on her phone and did not sleep a wink.
"When I alighted at Panadol, I realised that my dreadlocks were lighter and on  touching my head, I discovered they had actually been trimmed. I suspected the two fellows but they had alighted two stops before mine," she said.
The dreadlocks she had kept for more than six years with so much effort had been taken away in a flash.
"I cried and still feel the pain," she said.
She did not report to the police station.
"It would not bring my dreadlocks back and I don't think there is anything much the police could have done except write in the OB," said Brenda.
Hairdressers say they have heard cases of clients complaining of loss of their dreadlocks, especially in PSVs.
"Dreadlocks are in very high demand in Nairobi these days. People love them because they are fashionable and easy to manage," said Fred Benzo, Brenda's stylist and owner of Benzo Locs Clinic at Veteran House.
He said locks fetch a good price, depending on their length.
"Some go for as much as Sh40,000. For Sh20,000, one can get six-inch long dreadlocks. They fetch even better money when crocheted  on a foreigner's head," he said.
The dreadlocks market is good as many fashionable people do not want to go through the hardship of growing them but were willing to buy the locks.
"Those people who have long locks might sell them at thrice the ordinary price," he said.
No chemicals
Other people prefer to make money from dreadlocks by hiring them out for a particular period. The longer the time and the locks, the higher the charges.
"People who want to make money from their locks go to salons to find clients. Most of the clients who come for the extensions are those that do not want to use chemicals on their hair or want dreadlocks but their hair is short," he said.
Although dreadlocks theft has not been common, those who have them are now walking in fear.-Source-nairobinews
SHOCKING: WHY YOU SHOULD BE AFRAID IF YOU HAVE DREADLOCKS