Revealed: How Tanzania foiled terror attack on Kenya Election

Revealed: How Tanzania foiled terror attack on Kenya Election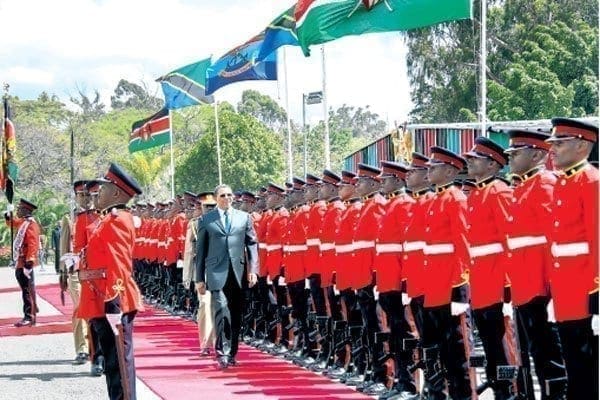 Tanzania helped foil terrorists attacks intended to disrupt last year's General Election in Kenya and President Uhuru Kenyatta's swearing-in ceremony.
In an exclusive interview with Saturday Nation, President Jakaya Kikwete revealed, however, that the terrorists were arrested, scuttling the attack plans.
"I remember we had to deal with some groups that wanted to disrupt the Kenyan elections; they were trying to hide here and we had to arrest them before the Kenyan elections but these are issues that we always deal with quietly," the Tanzanian Head of State said.
His account was confirmed by senior Kenyan security officials on condition of anonymity as the matter was of utmost secrecy.
Acting on information from the Tanzanian authorities, four suspects were picked up on the eve of the March 2013 elections.
About three others were arrested just before President Kenyatta and Deputy President William Ruto formally took the oath of office at the Kasarani Stadium in front of thousands of spectators and over a dozen African Heads of State.
President Kenyatta and senior security officials have previously hinted that Kenya has on several occasions nipped in the bud, plans for major terrorist attacks, even though some, such as the Westgate Mall attack, succeeded.
In a recent interview, President Kenyatta praised security forces for stopping terror attacks but declined to divulge details.
In Dar es Salaam, President Kikwete said early this week that terrorism and religious extremism remain key threats to peace and stability in the region.
He said religious extremism went beyond the scope of domestic political tensions.
"The religious extremism has nothing to do with the Union. It is a phenomenon that we all have to grapple with all of us.
It is very much related to the Al-Qaeda movement; the number of cells that they have established all over the world.
It is something that we have been working on jointly, sharing a lot of intelligence information," he said.
The threat of terrorism has forced the neighbouring countries to be on a constant state of alert and to build capacities to carry out investigations and remain ahead of those planning such attacks.
"It is a serious matter; a worldwide problem. That time they were targeting US establishments but these days they are targeting our own people and our own establishments, so it is something we are concerned about."
Separate interviews with senior Kenyan security officials revealed how close working relations with Tanzania thwarted at least two terror attacks targeting Kenya early last year.
At least one terror suspect was killed in Tanzania and seven others arrested.
Following reports that some attackers were sneaking into Tanzania to plot attacks, the National Intelligence Service (NIS) and the Tanzania Intelligence and Security Service (TISS) enhanced exchange of information, leading to the arrests.
Late February 2013, at least 40 terror suspects crossed to Kenya after undergoing training in Somali.
As a result of heightened covert security operations, about 10 of them were arrested but five managed to sneak into Tanzania.
One of them was killed by security agents there and another arrested and is presently in jail.
Tanzania was also closely monitoring its nationals who underwent terrorist training in Nguluni, Kenya, before they returned home.
Some are said to have fled to South Africa where they are suspected to be plotting some attacks.
The Inspector General of Police, Mr David Kimaiyo Friday refused to comment on the matter but confirmed that the Kenyan security agents were working very closely with the neighbouring countries in dealing with transnational crimes.
"The close working cooperation has been very fruitful. We however cannot divulge the details," he told the Saturday Nation on Friday.
Mr Kimaiyo also said that the East African Police Chiefs Cooperation meeting would be held in Nairobi this August with the key aim of strengthening existing relationships.
In January, a similar meeting was held in Uganda.
 -nation.co.ke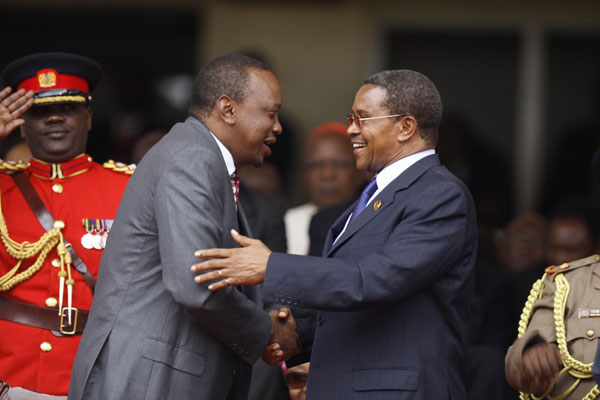 Revealed: How Tanzania foiled terror attack on Kenya Election