Charles Keter tells off Cord over 'mass action'-primitive and uncivilized
Charles Keter tells off Cord over 'mass action'-primitive and uncivilized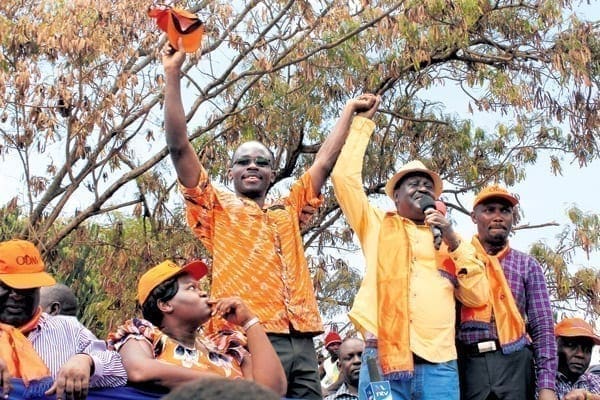 KERICHO senator Charles Keter has criticized Cord coalition leaders who are calling for mass action saying it is likely to precipitated chaos.
Keter said it is "primitive and uncivilized" for Cord leaders to call for mass action when they know what mass action led to in the aftermath of 2007 election.
"I want to tell cord leaders to stop causing disturbance in the country, in as much as they have constitutional right to express themselves, they must be responsible. It is primitive and uncivilized of cord create fear among Kenyans," he said yesterday in Nairobi.
"We know what mass action led to in 2007, we now want healing and cohesion among all Kenyans regardless of political affiliation,I want to ask Kenyans to ignore them and carry own with their activities in building the nation,"Keter added.
On Sunday, Cord sustained anti-Jubilee crusade saying they will hold mass action across the country to push for a revolution. The Cord leaders said President Uhuru and Deputy President William Ruto should resign for not fulfilling their pre-election pledges.
Cord is planning to introduce a motion of impeachment against Uhuru once the National Assembly resumes from recess next month.
Charles Keter tells off Cord over 'mass action'-primitive and uncivilized