Peter Munya reinstated as Meru Governor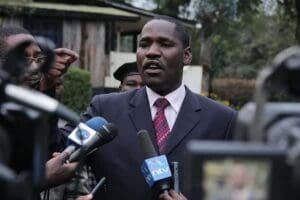 The Supreme Court has reinstated Peter Munya as Meru Governor.
In its ruling, the Supreme Court said the Court of Appeal misapplied the law in nullifying his election.
The Court of Appeal in Nyeri nullified his election as Meru Governor on March 12.
The court said Mr Munya's election did not meet the constitutional threshold.
Mr Justice Otieno Odek said errors discovered during the scrutiny and recount of votes in seven polling stations and the evidence of the county returning officer led to the conclusion that Mr Munya did not get the majority vote.
"We set aside the judgement of the High Court and all consequential orders made and declare the election of Meru governor null and void," ruled the judge on behalf of his colleagues, Mr Justice Alnashir Visram and Jamila Mohamed.
-nation.co.ke